As a certified nutritional practitioner at Fit Bodies. Fit Minds., Jaime Brideau has always made a point of emphasizing the importance of eating locally-produced foods to her clients.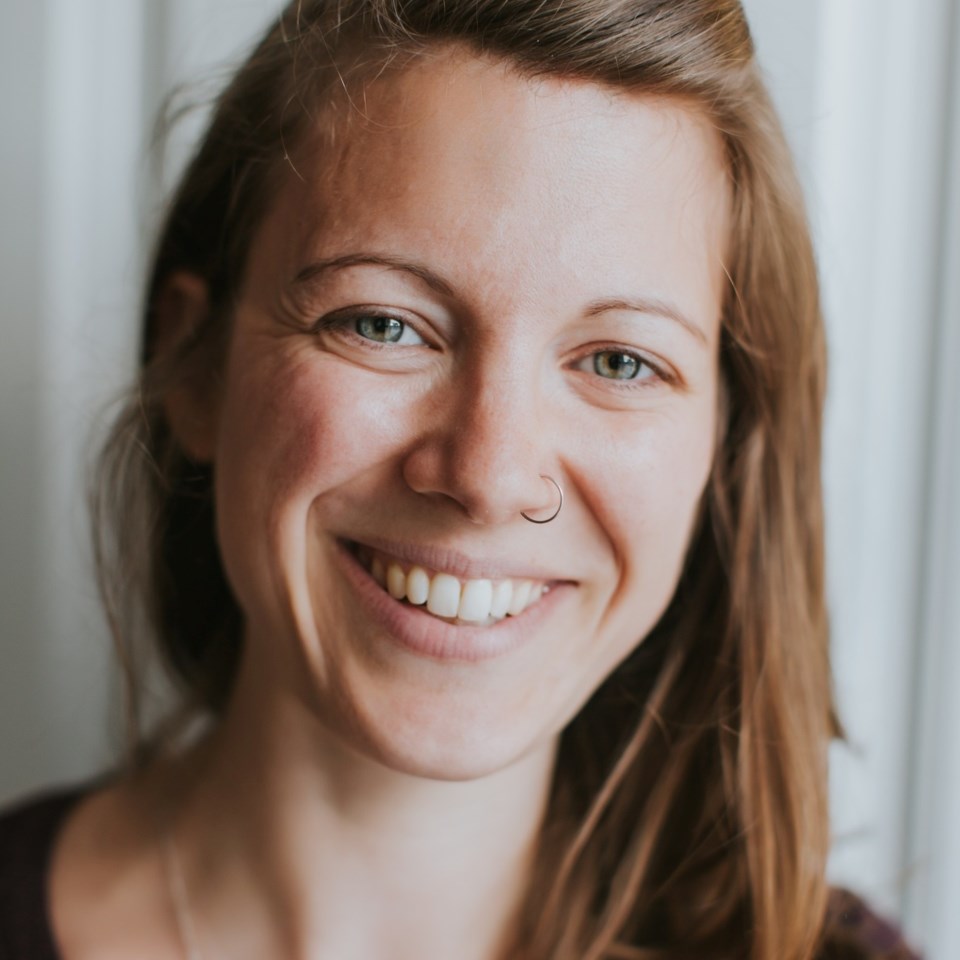 Brideau, who is a graduate from the Institute of Holistic Nutrition, says that there are many factors that go into a healthy body and mind, and one of them is the food that you put into your body, which is why eating local foods can be so beneficial in a number of ways.
"Local food is fresher, more ripe, and it's generally picked a couple of days before you get it. There's also a lot less chemical pesticides, herbicides, and residues involved, and the foods are more nutritious," Jaime said.
"Eating more local foods is one of the easiest things I can tell people to do as far as making a simple change that will have a great impact on their lives."
Inspired by the positive impacts of eating local, this was the catalyst that drove Jaime to create the Algoma Eat Local Challenge.
The Algoma Eat Local Challenge is a contest that, as the name alludes to, encourages residents in the Algoma region to discover food products from the great variety of local food businesses and producers in the community.
It accomplishes this by having participants check out one of the participating local food vendors, simply taking a photo of their purchased product and posting it to Facebook and/or Instagram with the appropriate tags and hashtag, which then enters them for a chance to win various prizes.
The contest, which runs between June 18th-25th, aims to motivate people to eat local so that they can see:
the positive impacts it has on their health (through fresh and nutritious food products)
the local economy (connecting with and supporting local vendors and producers in the community)
and the environment (less pollutants and plastic packaging)
After coming up with the idea for the contest, Jaime decided to seek out someone who could assist with putting the contest together. This led to her contacting the Rural Agri-Innovation Network (also known as RAIN) to collaborate on the challenge with.
RAIN is a division of the Sault Ste. Marie Innovation Centre that supports agri-food businesses and organizations through "innovative research and agricultural development projects".
David Thompson, the RAIN manager, says that RAIN was happy to collaborate on the contest with Jaime, and felt that they could really help contribute to the challenge by utilizing their resources and past experiences with similar contests.
"Jaime came to us with the idea of the challenge, and we were happy to collaborate and provide support because we've hosted a few social media driven contests before, and so we have been promoting the contest through our social media channels to bring awareness of it to the community," David said.
"We also have a regional branding and marketing program called Buy Algoma, Buy Local that promotes local food and drink in Algoma. The program consists of 60 members that makes up the diverse local food system that we have. And so, we were able to connect Jaime with those 60 members to take part in the challenge, and also contribute awesome prizes for the contest as well."
Jaime says that RAIN and the Buy Algoma, Buy Local have been very helpful in ensuring that the process of putting together the contest was as smooth as can be.
"RAIN has been wonderful in putting together everything that they have, including a lot of the marketing materials and moving forward with that," Jaime said.
"And then of course, the Buy Algoma, Buy Local members have been super generous with their donations for the prizes for this. We have gift certificates and products from different places, and it's been fantastic. It's been a great response from everyone every step of the way, and has made this contest fun and easy to put together."
Among the Buy Algoma, Buy Local members who are participating in the Algoma Eat Local Challenge is Red Roof Honey, a family-owned business located in Thessalon, Ontario.
Lisa Spence and Jeff Spence originally started Red Roof Honey five years ago in Innisfil, Ontario. They ultimately made the decision to move their business to the Algoma region just over a year ago, in which they were able to make their dreams of purchasing and owning a farm a reality.
Born out of Lisa and Jeff's immense passion for beekeeping, Red Roof Honey specializes in bee-produced goods like fresh raw honey and beeswax candles, as well as an assortment of beekeeping equipment.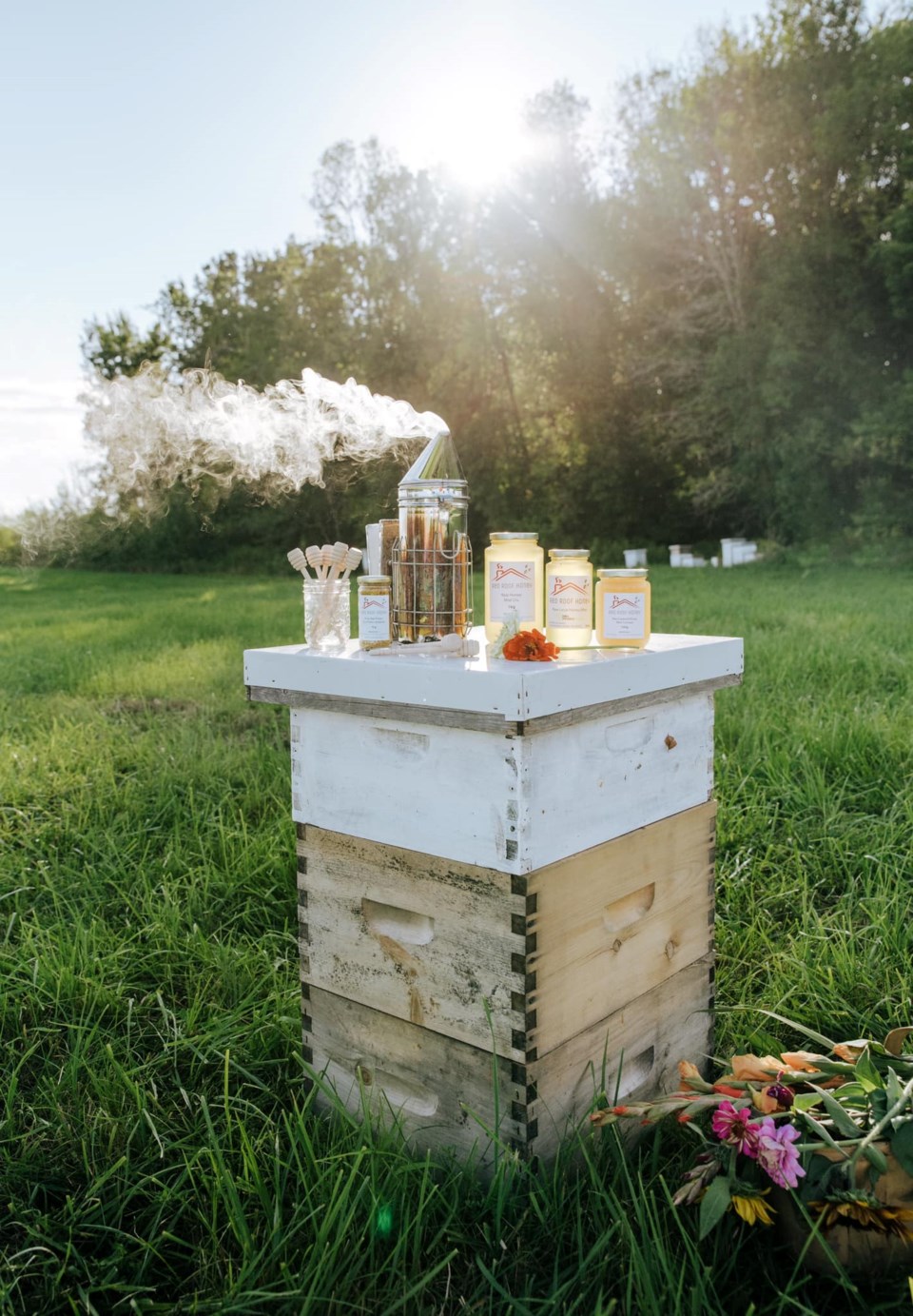 Being newer to the Algoma area, Lisa says that she was originally uncertain about how the transition would go, but she says the community has been incredibly supportive of her family's business.
"It's been a really great experience moving up here. We knew it was going to be kind of a transition year, and we thought that trying to get our name out there and getting people to know who Red Roof Honey is was going to be difficult. But the community has really embraced us, and they have been really excited about getting to know us," Lisa said.
"The Buy Algoma, Buy Local community has been fantastic with helping to get our business out there. They share your information through social media so that people in the community can get to know you better. And we are a transparent company. We want people to know the faces behind our products."
And so, when Lisa and Jeff heard about the Algoma Eat Local Challenge and how it was looking to connect communities with local food businesses and producers, Lisa says that participating in the event was a no-brainer.
"It was never a question. When the information came out about the Eat Local Challenge, we definitely wanted to be a part of it," Lisa said. "The Algoma district has so many amazing producers and businesses, and it's just so nice that the Eat Local Challenge is putting all of these local producers and businesses at the forefront."
"It's encouraging people to eat local, and we love that, because eating and buying local is definitely a passion of ours, and you can tell that everyone involved in the challenge is very passionate as well!"
For more information on the Algoma Eat Local Challenge and how to enter, you can check out the contest page online.
If you would like to see the full list of vendors—including Red Roof Honey—participating in the contest, you can find the list here.
And for information about the Rural Agri-Innovation Network (RAIN) and how they support agri-food businesses and organizations, you can find out more on their website here.