With the goal of innovating remote, preventative care in Canada, Myant Inc.—a textile innovation company based out of Toronto—launched the Skiin Sault Ste. Marie Program in early May. In partnership with Algoma University and the Ontario Government through the Ontario Together Fund, this pilot for Sault Ste Marie residents aims to use the power of connectedness to make healthcare more accessible, collaborative and efficient.
Throughout the Skiin Sault Ste. Marie Program, participants will receive their Skiin connected garments (at no cost—a $600 value) and will wear it to capture their health Baseline—their average health over 30 days. After capturing this Baseline, they will continuously monitor changes to their health and wellness data over time, and connect to their loved ones through the Skiin Connected Life App.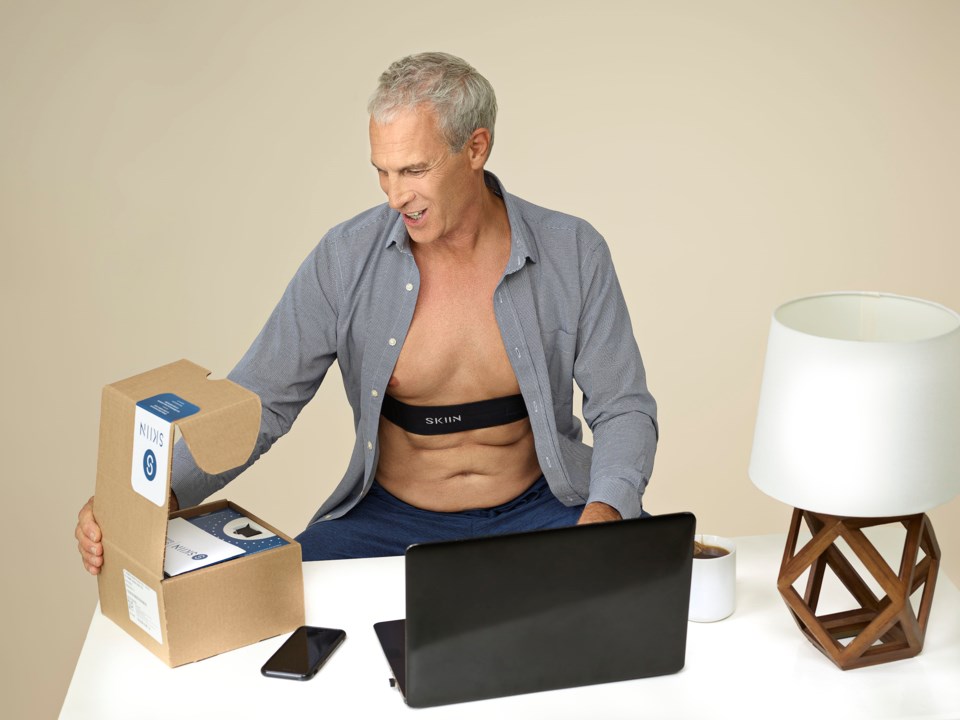 By continuously capturing resting heart rate, sleep, breathing rate, and other health metrics, Skiin helps participants achieve one or more health and wellness outcomes; these outcomes are improved physical activity, improved sleep, and increased social connectedness.
Limited openings left for Sault Ste. Marie residents! Apply now!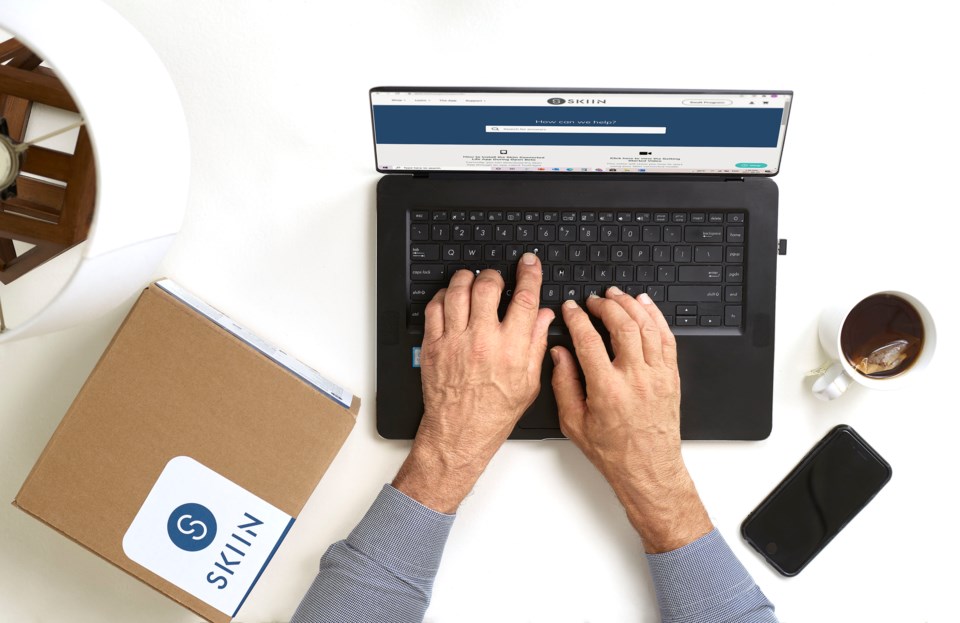 After a successful application period, Myant is excited to announce that we will be expanding elements of our pilot program into a larger, Ontario-wide study—the largest of its kind in Ontario—to support remote patient monitoring research. This will enable remote healthcare solutions that are holistic, personalized, and preventative, improving health outcomes for all Canadians.
We would like to thank the Sault Ste. Marie community for their warm reception and participation in this program.
As a result of this larger study, we will be closing applications for the Skiin Sault Ste. Marie Program shortly. However, we are happy to announce that we are extending one final round of invitations to 300 Sault Ste. Marie residents! These final participants can choose the Skiin connected garment of their choice and receive it at no cost (a $600 value).
Interested applicants can apply today at the link below; Skiin connected garments will be provided on a first-come, first-serve basis. Program applications close Friday, October 15th at 11:59 PM, so apply now!
About Skiin
At Skiin, a Myant Brand, we have a singular purpose: to improve the health and well-being of all people through knowledge of the self. No matter where you are on your journey of aging, Skiin will empower you through education, personal health insights, and proactive family engagement.
With these tools, we hope to enable greater awareness, connection, understanding, and change for all people.
Awareness: Using Textile Computing™, Skiin connected garments continuously capture a wearer's health and wellness signals, including sleep, HRV, ECG, and more. This aggregated data creates your health and wellness Baseline: your average health over 30 days.
Connection: By connecting with a partner or your care circle in the Skiin Connected Life App, you can increase program adherence, increase accountability, and use your digital self—your Aura—to bring your health to the forefront with daily interactions through the app. Family members and practitioners can engage with Aura, distribute care, curate personal health care planning, and offer recommendations for preventative care.
Understanding: Over time, Skiin will help you observe your body's unique response to day-to-day events, habits, and experiences. By observing patterns and reactions based on your own personal experiences, you become more empowered in your care and in conversations with your practitioners. You begin to understand YOU.
Change: After gaining awareness of your current health, connecting with others for support, and understanding how you respond to specific daily experiences, you can use this personal knowledge to take control of your health and wellness. Work alongside your practitioners with your newfound understanding to build personalized health and wellness programs instead of generalized treatments.
For more information about Skiin, please visit www.skiin.com.