It's hard to deny the comfort and charm one feels when settled near a beautiful fireplace. And for homeowners concerned with excessive fuel consumption, utilizing more sustainable heating options can leave you feeling pretty comfy, too.
That's why Mio's Furniture Fashions in The Soo has partnered with Canadian-made Napoleon Fireplaces, offering customers a selection of electric fireplaces that bring ultra-efficient warmth and classic style to virtually any space.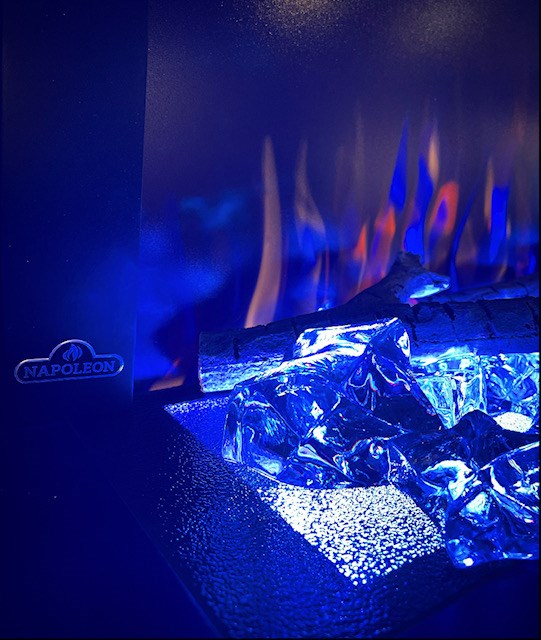 For Mio's store manager Audrey Overman, the decision to partner with Napoleon was an easy one.
Napoleon has been recognized as one of Canada's Best Managed Companies, dedicated to providing quality, home comfort products for over 40 years and counting. The company consistently delivers award-winning products with a dedication to service that aligns with Mio's own strict standards.
"We strive to bring the best to our customers and Napoleon is proving to be outstanding in their field", Overman explains. "Items are easily sourced and quickly shipped. We have been extremely impressed with the quality of not only the product, but the attention and service received."
Classic beauty with modern capabilities
Electric fireplaces are a smart choice for anyone looking for great design and performance without the fuss. "These electric fireplaces are very user friendly and our sales team at Mio's are always happy to help customers navigate the features," says Mio's Design Consultant Katie.
"There are also select models with Bluetooth capabilities, so you can control the settings right from your phone, Alexa or Google home!" Napoleon electric fireplaces come with easy to use remote controls, as well as control panels on the unit itself. Safety features include thermostats and timers that assist if the user forgets to shut the device off, and front vents that allow the unit to be flush mounted into a wall or console.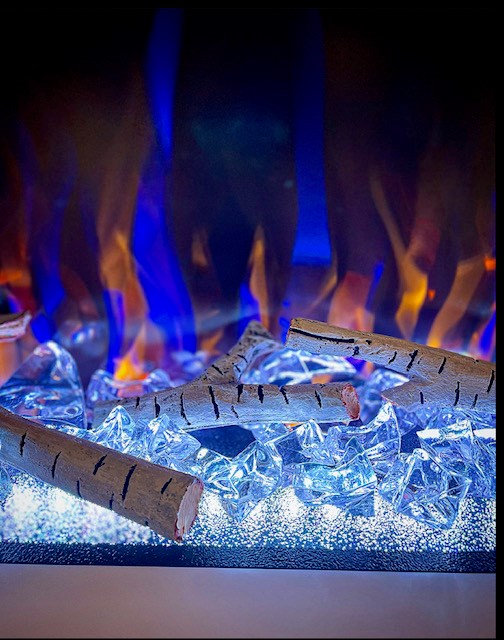 The electric units are intended for single room heating, and the total efficiency is dependent on the size of the room. Most range from 5,000 BTU's to 10,000 BTUs which can quickly and easily warm up a standard sized living room. The temperature output can be adjusted manually or shut off completely when you wish to enjoy those flickering flames without the added heat.
A wide range of styles and designs to suit any space
No matter your decorating style, Mio's Design Consultants can help you choose a Napoleon fireplace as well as coordinating consoles and mantels.
"We have a wide variety of styles including modern wall mounted pieces, a mix of modern and traditional media units with firebox inserts, and more traditional mantel styles," says Katie. "Each design also features a range of media for the base of the flame such as crystals and natural looking logs." For customers with an existing fireplace structure, Napoleon offers firebox inserts in different sizes to seamlessly integrate in any space.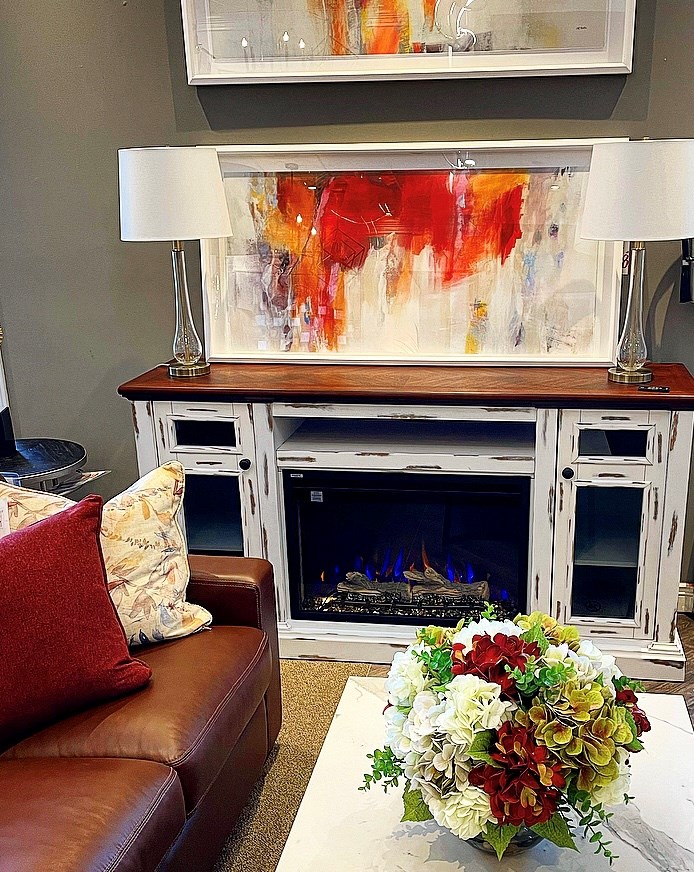 Katie encourages customers to stop in and see their products in person. "We have a large selection of in-stock fireplaces, and there is no better way to purchase a fireplace than to be able to test out the look and brightness settings of the flame, as well as the heating options." Napoleon's online gallery offers even more choices, and all of their electric fireplace models are available to order through Mio's.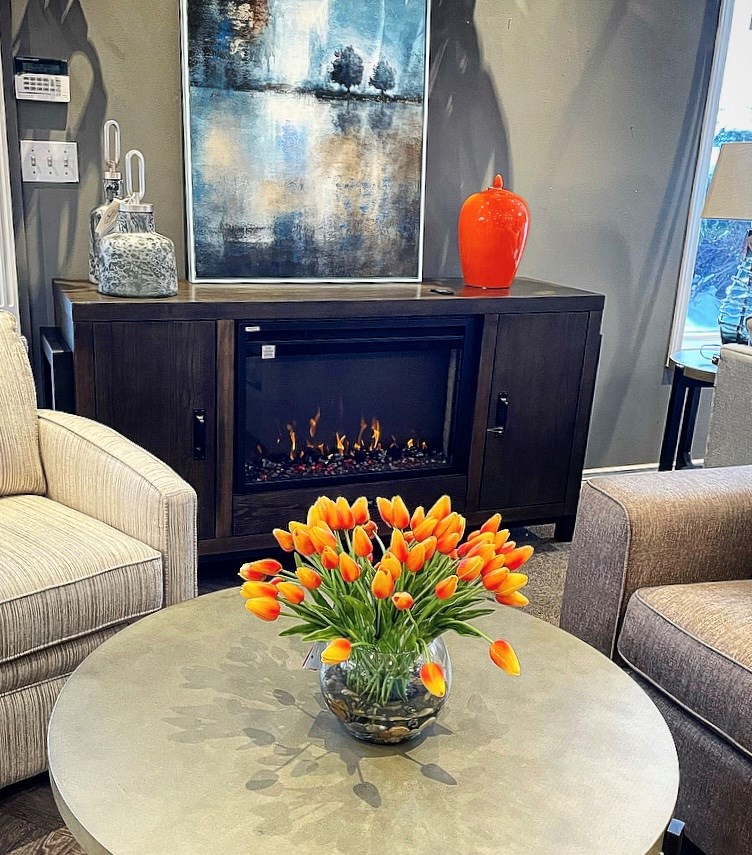 Learn more about the benefits of Napoleon electric fireplaces here and stop in at Mio's Furniture Fashions showroom at 261 Trunk Road to view the design options and share in the excitement of this new partnership. "Mio's was looking for a new company to partner with and Napoleon has brought more than we expected to the table", says Overman. "In times like these, it's a bit of a miracle to have this opportunity to partner together!"
For special offers and design inspiration visit them online here and follow their socials @miosfurniture.