This summer, Cabin Media Entertainment Group is bringing Canadian rock icons Blue Rodeo to the Roberta Bondar pavilion on Saturday July 22nd.
Known for their country rock sound, Blue Rodeo has released 16 full-length studio albums, four live recordings, and one greatest hits album, along with multiple solo albums, side projects, and collaborations.
With over four million records sold and an unprecedented 11 JUNO Awards, Blue Rodeo has established themselves as one of the premier groups in Canadian music history.
The band was inducted into the Canadian Music Hall of Fame in 2012, and they continue to captivate audiences with their unique sound and live performances. Fans will have the opportunity to see the band perform for three hours, giving them a chance to soak up all the energy and excitement of their live show.

But that's not all.
The opening act for Blue Rodeo will be Sam Polley & The Old Tomorrow's, led by Sam Cuddy, the son of Blue Rodeo's lead singer, Jim Cuddy. Sam has followed in his father's footsteps and has played shows across the country over the past several years. Fans of both Blue Rodeo and Sam Polley & The Old Tomorrow's will not want to miss this epic double bill.

The event promises to be packed full of fun and entertainment, with a licensed beer garden, hot food, award-winning live music, merchandise booth, and activities while the gates are open.
Fans can get their tickets for the show starting Friday, March 31st at 8 am at www.cabinmedia.ca. This is a show that you won't want to miss!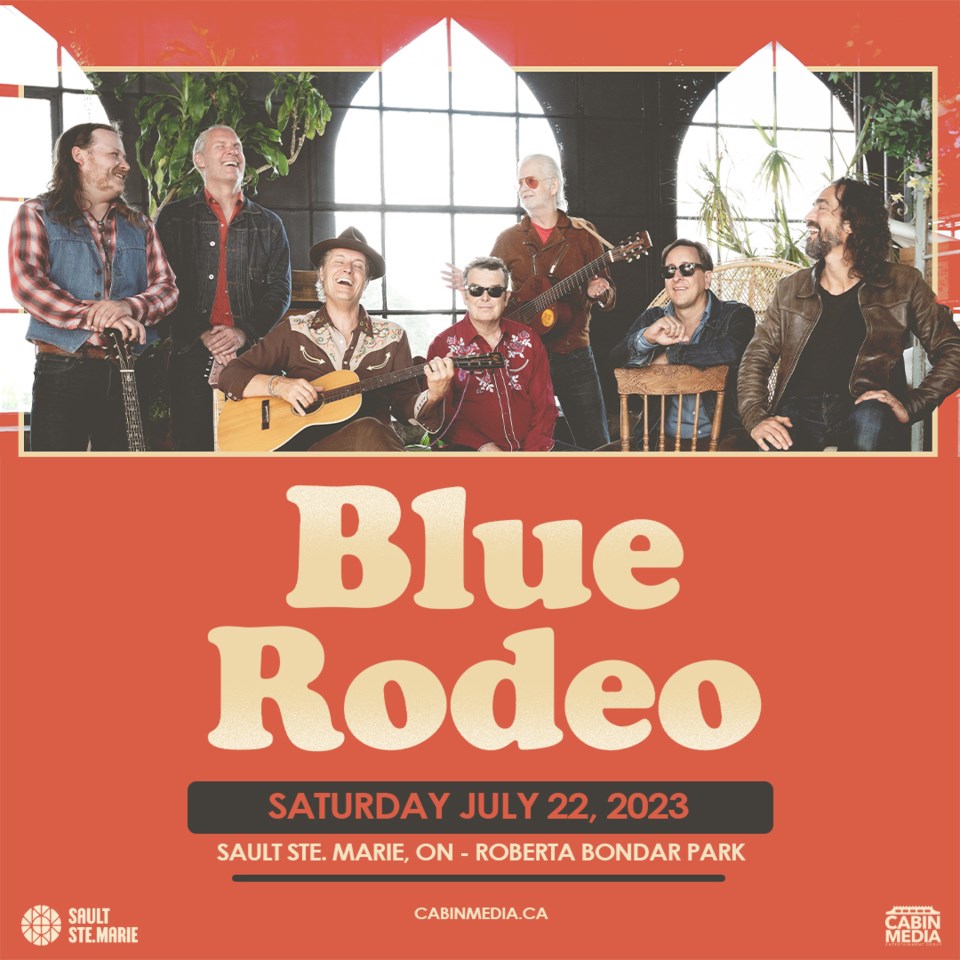 Connect with Blue Rodeo online, on Facebook, Twitter or Instagram
Connect with Cabin Media Entertainment Group online, on Facebook or on Instagram
For more information, please contact:
Chantel - Cabin Media Entertainment Group Inc.
Email: info@cabinmedia.ca