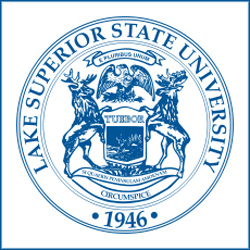 NEWS RELEASE
LAKE SUPERIOR STATE UNIVERSITY
**************************
SAULT STE. MARIE, MI – Three nationally recognized children's book authors will be featured at the third annual Superior Children's Book Festival, which is set for 11 a.m.-3:30 p.m. on Saturday, November 8, at Lake Superior State University.
Those in attendance will hear from authors Debbie Dadey, Ruth McNally Barshaw, and J. C. Phillipps, and will have the opportunity to participate in children's arts and crafts, games, dance, theater, and vocal performances for the children, along with workshops for children and adults.
The festival is free and open to the public in LSSU's Walker Cisler Center.
Debbie Dadey, the co-author of the award-winning Bailey School Kids series and the author of the Mermaid Tales series and the Keyholders series, will be at the festival at 1 p.m.
A national and international phenomenon, Dadey has sold more than 47 million copies of her books.
Ruth McNally Barshaw, an author, illustrator and cartoonist best known for her popular Ellie McDoodle series of books, will appear at 2:30 p.m., and for the picture book crowd, J.C. Phillipps, author and illustrator of picture books, including Wink: the Ninja Who Wanted to be Noticed, Wink: the Ninja who Wanted to Nap, Monkey Ono, and The Simples Love a Picnic, will give a presentation at 11:30 a.m.
Each presentation will be followed by a book signing. Other authors who will be special guests at the festival include Thelma Godin, Diana Oman, Larry Buege, Sarah Tule, Lise White, Gary Bergston, and Dawnlyn Holman.
At 12:30 p.m., children and teens may take part in a "How to Draw Your Dragon Workshop."
All skill levels are welcome and art supplies will be provided.
At 2:45 p.m., aspiring writers of books intended for children may participate in the "Writer's Workshop First Page Critique for Adults and Teens."
Writers should bring the first page of their budding children's book for friendly but useful feedback by successfully published writers.
New to the festival this year are several performing arts elements.
The Lake State Dance Company will perform scenes from Alice's Adventures in Wonderland, Snow White, and Red Riding Hood at 11 a.m., 1 p.m., and 2:30 p.m.
The LSSU Choir will sing folk and fun songs with the children at 12:15 p.m., and drama students from LSSU will perform improvisational story games with the children at 11:30 a.m.
The day's program will also feature reading-related activities for children through age 8. "Read with a Laker" will be held at 11 a.m. and 1 p.m., "Story Telling" at 11:30 a.m. and 1:30 p.m., and a "Book Making Craft Project" at 11:45 a.m. and 1:45 p.m.
These events are sponsored by the LSSU School of Education's Early Childhood Education Program.
In addition, each year, in conjunction with the festival, LSSU teacher education candidates design, coordinate, judge, and edit an anthology for a writing contest for children in grades 3-5.
This writing contest, the standards for which align to Common Core ELA standards, is a service-learning project by teacher candidates in Prof. Mary McMyne's language arts and literacy skills course.
The project is intended to help local elementary school students get excited about reading and writing.
This year, teacher education candidates have designed a lesson plan that calls for third, fourth, and fifth graders to write superhero-themed graphic stories.
All teachers in the Eastern Upper Peninsula are invited to participate with their students.
A model lesson, entry form, and contest rules may be downloaded from the LSSU English Dept. website at http://www.lssu.edu/english/LanguageArtsatLSSU.php.
"The purpose of the Superior Children's Book Festival is to promote books and reading to local children and families in the U.P., to serve as a bridge between LSSU and the local community, and to support Michigan authors," said festival coordinator Prof. Janice Repka, who is author of the humorous children's books, The Stupendous Dodgeball Fiasco, a Junior Library Guild selection and a 2008 Nebraska Golden Sower Award Honor Book, and The Clueless Girl's Guide to Being a Genius, a Scholastic Book Club pick.
LSSU's festival, created in 2012 with Bayliss Public Library, is the only children's book festival held in the U.P.
This year's festival is being sponsored in part by a grant from the Michigan Humanities Council, an affiliate of the National Endowment for the Humanities.
It has also been made possible by a grant from the LSSU Cultural Affairs Committee.
**************************