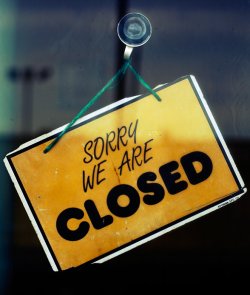 NEWS RELEASE
MINISTRY OF GOVERNMENT AND CONSUMER SERVICES

*************************
The ServiceOntario centre at 214 Main Street in Thessalon will be closed from Tuesday, February 17, 2015 to Monday, March 2 and will re-open on Tuesday, March 3.
During this closure, Thessalon residents can visit the nearest ServiceOntario centres located at:
Blind River — 62 Queen Avenue, 55 kilometres away
Sault Ste. Marie — Unit 101, 420 Queen Street East, 85 kilometres away
Sault Ste. Marie — 237 Bruce Street, 85 kilometres away (also open Saturdays from 9 a.m. to 1 p.m.)
Can't get to a ServiceOntario centre in person?
Save time and money by accessing more than 40 services online — 24 hours a day, seven days a week.
The regular hours of operation, resuming March 3, are:
Monday – Friday: 9 a.m. to 1:30 p.m. and 2:30 p.m. to 5 p.m.
Quick Facts
Ontario is the first province in Canada to allow drivers to renew their licences online.
The province has exceeded a 99 per cent success rate for its online service guarantees.
Last year, ServiceOntario processed more than 17 million online interactions.
Learn More
See what ServiceOntario can do for you.
Visit the online Service Location Finder to get up-to-date information on what your local ServiceOntario centre offers.
*************************