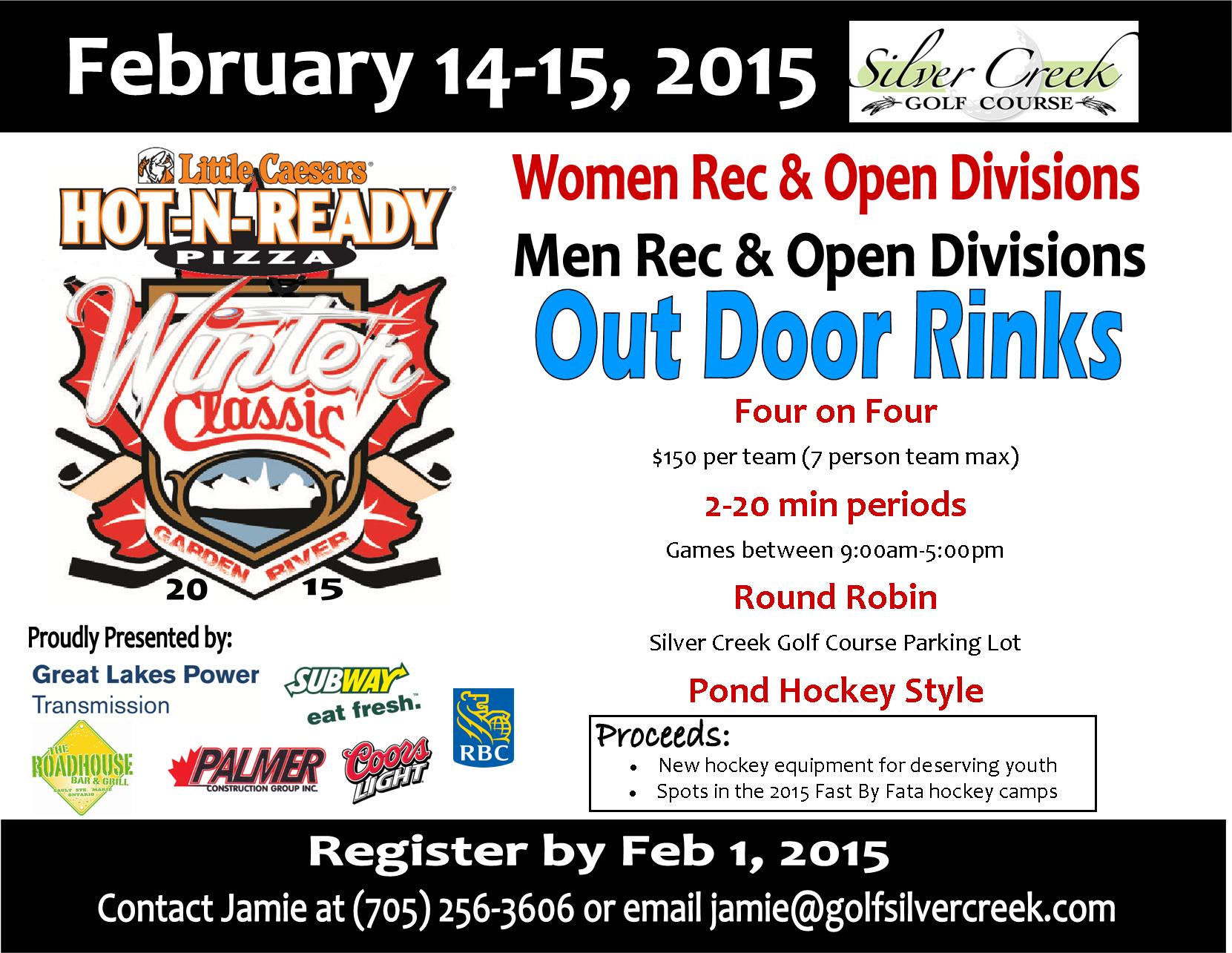 NEWS RELEASE
LITTLE CAESARS WINTER CLASSIC
*************************
The 2nd Annual Little Caesars Winter Classic at Silver Creek Golf course in Garden River will take place February 14-15.
This year proceeds will go to send local kids to the Fast By Fata hockey school this summer.
New this year, local youth will be chosen to receive new equipment from the Source For Sports.
Parents and their children simply need to send a letter outlining their desire to attend Rico Fata's hockey school or if they would be in need of new equipment.
With just over a week until puck drop their remains a few spots for teams to register.
All proceeds will go directly to our local youth.
To register for the event or to become a sponsor contact Jamie Henderson at the email above or
705 256 3606
.
*************************