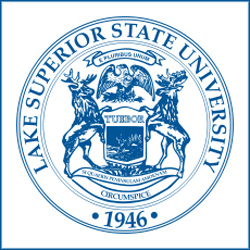 NEWS RELEASE
LAKE SUPERIOR STATE UNIVERSITY
*************************
SAULT STE. MARIE, MI – Lake Superior State University's Political Science Club will be host to a public debate on October 28 between 107th district State House candidates Lee Chatfield, R-Levering, and Jim Page, D-Sault Ste. Marie.
The debate begins at 7 p.m. in the Walker Cisler Center Superior Room and everyone is welcome.
Four members of the LSSU Political Science Club will form a panel that will be moderated by LSSU communications professor Dr. George Denger.
After each candidate delivers brief opening remarks, club members, in consultation with LSSU political science faculty representing both Democrats and Republicans, will ask questions of each candidate.
Later, members of the audience will submit questions that the panel will screen before asking candidates.
The debate will conclude with closing remarks from each candidate.
Both candidates are newcomers to the political field, and both have teaching backgrounds. Chatfield is a teacher, coach and athletics director at Northern Michigan Christian Academy in Burt Lake, while Page, a U.S. Marine veteran, is a retired teacher who taught for the Sault Area Public Schools.
For more information, contact Dr. Gary Johnson, 906-635-2763 or gjohnson@lssu.edu.
*************************