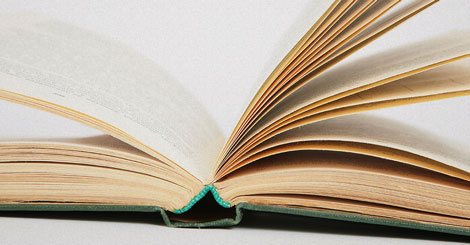 NEWS RELEASE
BAYLISS LIBRARY

*************************
Northern Light
"Northern Light," the locally filmed, award-winning drama by Nick Bentgen, of St. Ignace, and Lisa Kjerulff, will be shown at Bayliss Public Library on Saturday, February 7, at 1 p.m., during the Sault's I-500 race.
The movie tells the story of three families preparing for the race.
It is described as "a cinematic, observational documentary that explores the American working class experience through character-based storytelling."
It has been shown at numerous film festivals, including the Soo Film Festival in July.
We are grateful to the producer for giving the library permission to screen the film.
The movie is free for adult viewing.
Foyle's War Film Series
The PBS Masterpiece Mystery series, Foyle's War, continues to be shown at Bayliss Public Library on Tuesdays, February 10 and 24, at 2 p.m.
It may continue after that depending on the public response.
Foyle's War is a series set in Britain during World War II. "Mystery blends with history, moral complexity, and period atmosphere in this splendid British series."
There will be time for discussion after each episode.
Thanks to Shirley Howie for suggesting this series and to her son, Jim, for providing the DVDs.
There will be refreshments.
Superior Poetry Café
Bayliss Public Library will hold a Superior Poetry Café and Open Mic on Tuesday, February 10, at 7 p.m., with Tom Kelly as the featured poet.
Tom is a retired Professor of Sociology and Psychology at Lake Superior State University, and a survivor of the wreck of the Andrea Doria.
He has written four volumes of poetry that he private prints and distributes to family and friends; they will be on display the night of his reading.
After his reading, there will be time for the public to read or perform at the open mic.
Sierra Club Program
Catherine A. Hollowell, a Sault Tribe Board of Director will speak at Bayliss Public Library on Thursday, February 12, at 7 p.m., at a program sponsored by the Sierra Club Three Lakes Group.
She will speak about the tribe's recent recognition as a Climate Action Champion by the White House.
The program is free and open to the public.
Friends Valentine Sweet Sale
The Friends of Bayliss Library will hold their annual Sweet Sale on Friday, February 13, from 9 a.m. to 5 p.m. (or whenever the sweets run out).
Support your Superior District Library and purchase a treat for your Valentine or for yourself.
The Friends bakers are known for their amazing offerings.
Come early for the best selection.
Bayliss Public Library, an affiliate of Superior District Library, is located at 541 Library Drive in Sault Ste. Marie.
For more information, contact 906-632-9331, check our website www.baylisslibrary.org, or find us on Facebook.
*************************