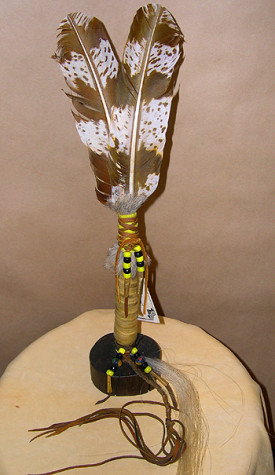 NEWS RELEASE
EMMANUEL UNITED CHURCH
*************************
The 8
th Annual Speakers' Series hosted by Emmanuel United Church here in Sault Ste.
Marie promises to be a moving and persuasive invitation to involve one's self in developing
relationships between members of the First Nations community and the non-Native
population.
A three-week long "Journey to Right Relations" will engage keynote speakers and provide
information in order to gain a deeper understanding of our shared history and examine
different facets of our joint legacy.
We will begin the series by gathering on the evening of November 3 at 7 p.m. to view
the award winning National Film Board of Canada "We Were Children", followed by an
opportunity to discuss the long-lasting and diverse impact of the Residential School
experience on First Nation communities.
On November 10 at 7:00 p.m., we welcome The United Church of Canada's Rev. Will
Kunder who will speak about the actions taken on the part of the United Church to live out
our apologies of 1986 and 1998 by exploring the partnership that has developed as we
seek to improve relations between diverse communities.
Batchewana First Nations Chief Dean Sayers and Algoma University Professor Theresa
Binda will close the series on November 17 at 7 p.m. by speaking to the strength of
resilience and the sparks of hope that reside within the local First Nation communities.
Funded in part by the London Conference Right Relations Committee, the series is free
and will feature displays from the Shingwauk Residential School Centre, the Truth and
Reconciliation Commission of Canada, and The United Church of Canada's Healing Fund.
Discussion follows every presentation where questions are welcome and dialogue is
encouraged.
Emmanuel United Church is located on the corner of Bennett Boulevard and Boundary
Road.
The church is fully accessible. For more information on the series, please contact
the Church Office at 705 946-4949.