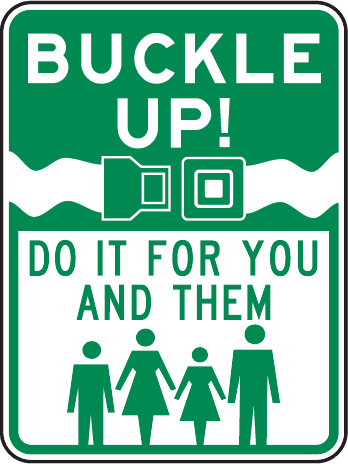 NEWS RELEASE
MINISTRY OF TRANSPORTATION
**************************
Seatbelts and child car seats save lives
Ontario is launching its annual seatbelt campaign to remind drivers and passengers to buckle up and make sure children are properly secured in the right child car seat or booster seat.
Police, fire and emergency services workers, health care professionals and road safety groups across the province are participating in the campaign, which runs until October 10.
It includes educational demonstrations, seatbelt enforcement by police and a series of child car seat inspection clinics.
Wearing a seatbelt and using the right child car seat or booster seat is the most effective way to reduce the risk of injury or death in a collision.
"Seatbelts save lives. I urge all drivers and passengers to buckle up and secure their children in the right child car seat or booster seat every time they get into a vehicle. Ontario's roads are among the safest in North America, and we all play a part in helping them stay safe," said Steven Del Duca, Minister of Transportation.
Ontario's One Person, One Seatbelt law requires every occupant in a motor vehicle to buckle up properly.
Drivers must also make sure all passengers under the age of 16 are properly secured with the appropriate child car seat, booster seat or seatbelt.
"Wearing a seatbelt is the single-most effective way to prevent deaths and serious injuries in motor vehicle collisions. Remember, it's one person, one seatbelt. Make sure you and all your passengers are buckled up every time you drive — it's the law," said Chief Supt. Chuck Cox, Commander, OPP Highway Safety Division.
Quick Facts
Recent statistics show that 96 percent of all Ontarians buckle up on a regular basis — but about half a million still don't.
The most recent Ontario statistics show that people in collisions were 36-times more likely to be killed if they were not wearing a seatbelt.
The penalty for seatbelt or child car seat infractions is a fine of up to $1,000 and two demerit points.
Since Ontario introduced seatbelt legislation in 1976, it is estimated that over 9,000 lives have been saved.
Since 2003, Ontario has made child car seats mandatory and required that every person in the vehicle wear their own seatbelt — one person, one seatbelt.
Learn More
Installing a rear-facing child car seat
Installing a forward-facing child car seat for toddlers
Installing a child booster seat
**************************