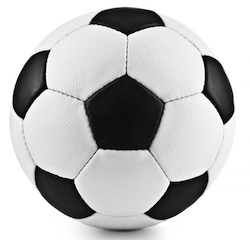 Italy has officially been eliminated from Group D of the 2014 FIFA World Cup.
They were defeated by Uruguay Tuesday morning in Natal, Brazil with a final score of 1-0.
There was some controversy in Italy's final 2014 World Cup game.
Italian midfielder Claudio Marchisio was sent off in the second half when he was shown a red card for a challenge on one of the Uruguan players.
It seemed like a severe punishment as the Italian portion of the crowd errupted in protest.
The red card forced Italy to play down a player for more than 30 minutes.
Italy has placed third in their group, after winning their first group match against England, and losing their second to Costa Rica.
Uruguay will advance to the Round of 16 with the 1-0 victory, while Italy will leave after the group stage for the second World Cup in a row.
Ciao, Italia!