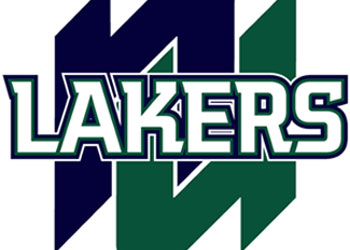 The Nipissing Lakers have announced that former Soo Greyhound, and Sault Ste. Marie native, Chad Thibodeau will be joining the hockey program next season.
Thibodeau split the 2013-14 hockey season with the Ontario Hockey League's Sudbury Wolves and Ontario Junior League's Wellington Dukes.
Thibodeau, who can play both forward and defence, is looking to contribute in any way possible next season.
"I personally hope to come in and help out any way I can. I love to win and winning comes when everyone buys into their roles, so whatever role it takes to win I will accept," Thibodeau said in a release. "I expect our team to do really well next season. I think the players that Mike has brought in are all very good players and more than that they are very good guys which is going to help with the team chemistry and you need that to be successful."
Nipissing coach Mike McParland is looking forward to adding Thibodeau to the lineup.
"Chad is a hard-nosed, physical player and that will help us out, especially on the forecheck if he plays forward. If he plays defence, he'll make it difficult on the opposition in our own end," McParland said.