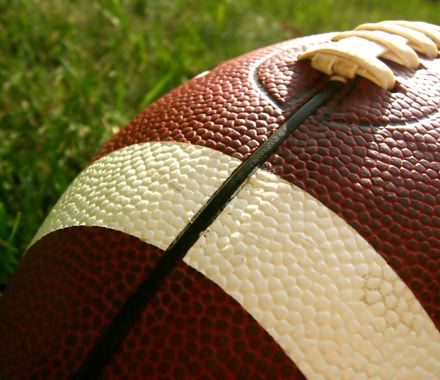 All three local football teams were on the road this week.
The Northern Football Conference's Sault Steelers opened up the 2014 NFC season on the road in Hamilton against the league's newest entry, the Steel City Patriots.
The Steelers came out of the Steel City with a 36-6 victory.
Josh Gauthier led the way offensively for the Steelers with three touchdowns in the win. Kyle Gauthier caught a pair of touchdown passes. Pascal Laplante threw both touchdown passes to the younger Gauthier in what was Laplante's first start as a member of the Steelers.
The Sault Sabercats varsity and junior varsity teams were also saw action this week on the road as both teams took on the Essex Ravens in Ontario Varsity Football League action.
The varsity team saw its record fall to 1-1 with a 35-13 loss to the Ravens while the junior varsity team dropped a 76-14 decision to fall to 0-2.
Nathan Elgie spent much of the day at quarterback for the varsity Sabercats, completing 13 of 24 passes for 157 yards and a touchdown in the loss. Justin Elwgren also saw time at quarterback, completing two of seven pass attempts for 13 yards for the Sabercats.
David Toppan caught six passes for 74 yards and a touchdown. Dion Bouliane had the other touchdown for the Sabercats, returning an interception 60 yards for the major. The Sabercats missed the extra point on Toppan's touchdown catch.
Defensively for the Sabercats, Ray Duplin had four tackles and five assisted tackles to go along with a sack and a fumble recovery. Bouliane also had six tackles in the loss.
For the JV Sabercats, Jarret Litalien and Dalton Toppan caught touchdown passes in the loss. Toppan caught five passes for 95 yards in the game while Litalien caught seven for 70 yards. Ryan Yost completed 18 of 34 pass attempts for the Sabercats while throwing for both touchdowns. Yost finished the day with 230 total yards in the loss.
Last week the varsity Sabercats beat the Hamilton Ironmen 31-16. Quarterback Justin Elwgren ran for a touchdown and threw for another in the win. Brent Villeneuve also ran for a touchdown in the win.
The junior varsity team dropped a 43-0 decision to Hamilton last week in their inaugural game.
All three teams are back in action this weekend. The Sabercats teams will open the home portion of their schedule at Rocky DiPietro Field where they will host the Etobicoke Eagles.
Meanwhile, the Steelers are on the road for week two as they travel to Sudbury to take on the Spartans.