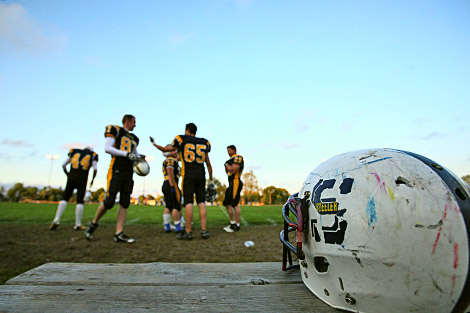 Tonight's playoff game between the Steel City Patriots and the Sault Steelers was cancelled due to forfeiture.
According to Steeler co-head coach Paul Caldbick, the team was informed late Friday night that the Patriots were unable to field enough players to make the trip to the Sault from Hamilton.
"We are very disappointed," said Caldbick, who thinks it is unfortunate on many levels.
The game will be considered a Steelers win, with a score of 28-0.
Caldbick wished to express his regret to fans and sponsers, but added that the situation was out of the team's control.
"We wait and see who wins tonight beteen Tri-City and Sudbury this evening and then look forward to hosting the semi-final here next Saturday," said Caldbick.
(File photo: SooToday.com/Kenneth Armstrong)