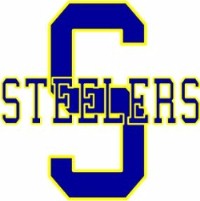 It was another huge day for Sault Steelers running back Josh Gauthier on Saturday night at Rocky DiPietro Field in Northern Football Conference action.
Gauthier ran for 300 yards and five touchdowns at the Steelers beat the Steel City Patriots of Hamilton 65-0 in their home opener.
The big day came two weeks after Gauthier ran for eight touchdowns in a win over the Sudbury Spartans in Sudbury.
On Saturday night, Gauthier ran for two touchdowns from 90 yards out while also scoring from 12, 38 and 18
"I don't know what superlative you can use that hasn't already been used to describe him," said Steelers co-coach Paul Caldbick. "He's a very special player and he's a fantastic running back and he just keeps getting better and better."
Offensively, Kyle Gauthier chipped in by catching a pair of touchdown passes from quarterback Pascal Plante, one from two yards out and the other from 23 yards.
Plante completed seven of 11 passes in the win for 101 yards and two touchdowns.
Kicker Brent Seaton kicked converts on eight of the nine Steelers touchdowns while also kicking a 16-yard field goal.
The Steelers also had a pair of defensive touchdowns in the win. Pat Murray returned an interception 88 yards for a touchdown while Fred Casselman scampered in from 45-yards out on an interception return.
"When you're on defence and you're able to get the ball and put it in the end zone, it's such a demoralizing thing for the other team," Caldbick said. "It's difficult to recover from something like that."
Murray finished the day with two interceptions and three tackles for the Steelers. Nate Edwards had four tackles and three sacks while Kofi Osei and Dan White had five tackles each. Matt Gauthier had four tackles in the win.
"It was a good team effort," Caldbick said of the Steelers defensive effort in the win. "We rolled out a lot of guys. We had 18 to 20 different guys played defence at one point or another over the course of the game and they all made contributions. That's important because as we move forward and get into the meat of our schedule, we're going to need those guys to contribute."
Caldbick added that the win gave the Steelers an opportunity to do something offensively they had not done in their first two games of the season on the road.
"This was a good game for us because we were able to put in our spread offence, which we haven't been able to run yet this year," said Caldbick. "That's something that we need to be able to do and spread defences out to give Josh some more running lanes."
The Steelers improve to 3-0 on the NFC season while Steel City falls to 1-3.
In other NFC action on Saturday, the Toronto Raiders beat Oakville 43-6 in Oakville; the G.T. A. All Stars beat Ottawa 48-0 in Toronto; Tri-City beat Sarnia 22-6 in Sarnia; Montreal beat Sudbury 59-0 in Montreal.