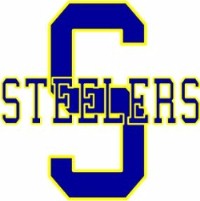 The Sault Steelers are off to the Northern Football Conference championship game with a chance at redemption.
The Steelers booked their ticket to next weekend's title game thanks to a 29-0 win over the Tri-City Outlaws Saturday night at Rocky DiPietro Field.
Saturday's win came on the heels of an unexpected week off
"We knew coming in that the week off was going to be a bit of a negative for us in the sense that we didn't have that game," said Steelers Co-coach Paul Caldbick. "We came out early on and did pretty well, both offensively and defensively.
"We controlled the ball for most of the first half and our defense was very aggressive tonight," Caldbick added. "We went after them and put a lot of pressure on their quarterback and didn't really allow them a lot of opportunities."
The Steelers jumped out to a 7-0 lead on their first play from scrimmage as Josh Gauthier ran the ball in from 58 yards out, the first of two majors for the Steelers back in the win.
"Just for our mental frame of mind, to have that success right out of the gate, your confidence develops and you develop cohesiveness and rhythm," Caldbick said of the Steelers start to the game.
Gauthier finished the day with 170 yards rushing on 15 carries in the win.
Kyle Gauthier and Todd Hicks also had touchdowns in Saturday's win. Kyle returned a Tri-City punt 55 yards for a major in the second quarter while Hicks caught a seven yard pass from Pascal Plante for a touchdown in the fourth quarter. Bryan Babic carried the ball nine times for 80 yards, which included a 48-yard run that set up the Hick major.
Brent Seaton kicked a 30-yard field goal and a pair of converts to complete the scoring for the Steelers.
The other NFC semi-final game saw the Montreal Transit beat the G.T.A. All-Stars 40-36 to advance, setting up a rematch of the 2013 NFC title game.
The championship game will see the Steelers look to redeem themselves after a last-second field goal gave the Transit a 24-23 victory in the 2013 final.
The NFC final will take place in Montreal on Aug. 16.