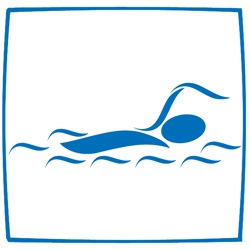 PRESS RELEASE
SOO Y DOLPHINS
**********************
Soo Y Dolphins – Small Group, Big Results
SYD attended Neor #3 this weekend in Valley East/Sudbury with a contingent of only four swimmers, small but mighty.
Carrie Smale claimed four gold places – in 50 Free, 50, 100 & 200 Back; with Silver in 100 Fly
Sierra Chambers earned herself gold in 100 Free, two silver (50 Fly & 50 Back) and two bronze (50 Free, 50 Breast)
Fallon Smyl swam well earning three silver (in 50, 100 free, 50 Back) and bronze for 50 Breast
Devon Hebert, the lone wolf male claimed three silvers (in 50 free, 50 Back, 50 Fly) and bronze in his 50 Breast.
The three ladies, accompanied by Jessica Chambers swam gold place finishes in both medley and free relays.
All together this small contingent earned 18 of a possible 20 top three finishes.
We are very proud of our swimmers. They performed well and we are looking forward to our next meet this weekend in Harbor Springs, Mi.
**********************