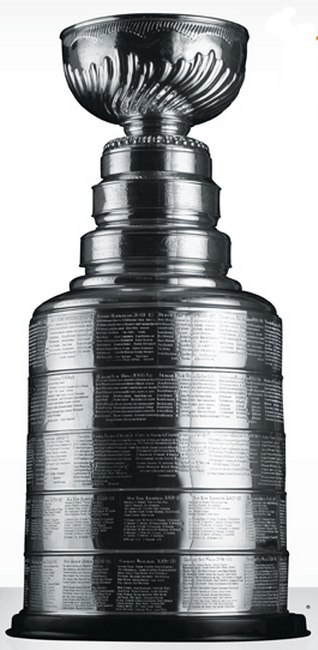 A pair of former Soo Greyhounds played pivotal roles as the Los Angeles Kings won the Stanley Cup in five games over the New York Rangers on Friday night.
Forward Jeff Carter and defenceman Jake Muzzin saw an abundance of ice time as the Kings won their second Stanley Cup title in three years.
The Kings needed three overtime wins in the final to win the series. Alec Martinez scored the Cup-clinching goal in double overtime on a rebound for his second series-winning goal of the playoffs. Martinez potted a rebound after Tyler Toffoli's shot from the right wing was stopped by Rangers goaltender Henrik Lundqvist.
Martinez scored in overtime in game seven of the conference final against the Chicago Blackhawks to send the Kings to the final.
For Carter, the Cup win caps off a season that saw him win a gold medal in the 2014 Winter Olympics in Sochi, Russia as well.
Carter had a strong playoff run with the Kings, scoring 10 goals and 24 points, where he finished second in the NHL playoffs in both categories.
"It's unbelievable," Carter told CBC's Scott Oake following the game. "This team never quits. Unless you're in that room, you don't really know what it's all about. It's pretty amazing."
Muzzin, signed as a free agent by the Kings in 2009, played on the Kings top defence pairing with Drew Doughty throughout the playoffs.
"It's an honour to be a part of this team," Muzzin told CBC's Elliotte Friedman. "It's unbelievable."
Jordan Nolan of Garden River was also a part of the Kings win. The veteran forward played in 64 games in the regular season and three playoff games.
For Nolan and Carter, it's the second time they will have their names engraved on the Stanley Cup.
Muzzin was called up by the Kings during the 2012 run, but did not see enough action to have his name engraved on the trophy.
The Kings won three game sevens to get through to the final. Prior to beating Chicago, the Kings defeated Anaheim in round two. In the opening round of the playoffs, the Kings fought back from a 3-0 series deficit to beat the San Jose Sharks in seven games.