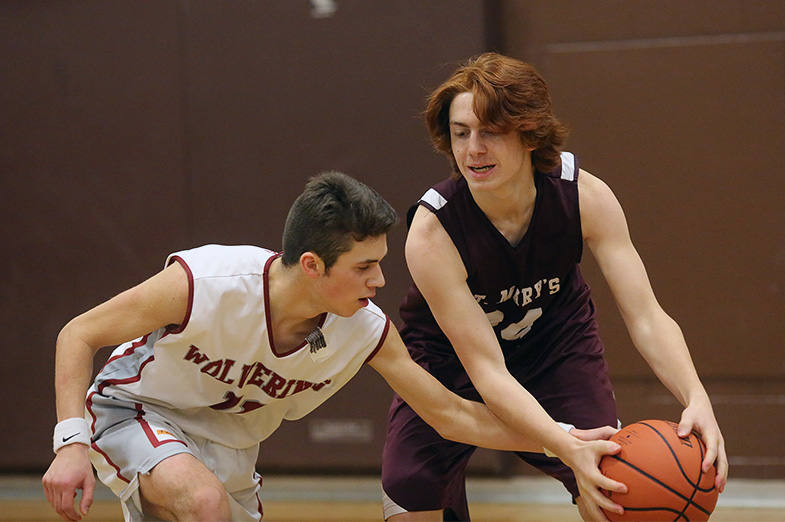 Rowan Barrett Jr. is a name that people in basketball circles in Canada are getting to know very well.
The grade nine student from St. Marcellinus high school in Mississauga put on a clinic in the senior championship of the 2015 Guy Vetrie Memorial basketball tournament, held locally over the weekend.
Barrett drained the game-winning jumper for the Regional Elite Development Academy (REDA) with 1.4 seconds left to give the academy a 74-72 win over Toronto's BTB Academy in the title match.
"He's a special player," said REDA coach Tarry Upshaw. "He's going to be in the NBA, I guarantee it."
Barrett, named the tournament MVP, finished the night with 41 points in the win, including 12 in the fourth quarter.
REDA trailed by 11 points heading into the final quarter before outscoring BTB 25-13 in the fourth.
"We've been in these situations before," Upshaw said of his team, made up primarily of grade nine students. "We've been playing against senior teams all year as a grade nine group. They've been there before so it's not new to them (to have to battle). The reality is it's about the process. Just keep working."
Ahmed Ismail had 18 points for BTB while Brandon Strachan added 16 points.
The senior division all-star team included Ahmed Ismail (BTB), Noah Wharton (REDA), Charles Ashley (Stillwater Christian Prep ), Marcus Upshaw (REDA) and Amin Suleman (BTB).
The annual Guy Vetrie Memorial Award, which goes to the local player that exemplifies Guy Vetrie's characteristics, was awarded to Korah's Sam Ivey.
In the junior division final Lockerby of Sudbury beat White Pines 49-44.
The junior division all-stars included: Justin Savard (St. Charles College of Sudbury), Parker Gilbert (O'Gorman High School in Timmins), Oliver Sterling (Lockerby), Alex Foster (White Pines) and Joe Trudeau (White Pines).
Gab Murra of Lockerby was the junior MVP.
(Photo: St. Mary's College player David Gioia holds on to the ball under pressure from a North Shore Wolverines player during a game in the Guy Vetrie Tournament on February 7, 2015. Kenneth Armstrong/SooToday)