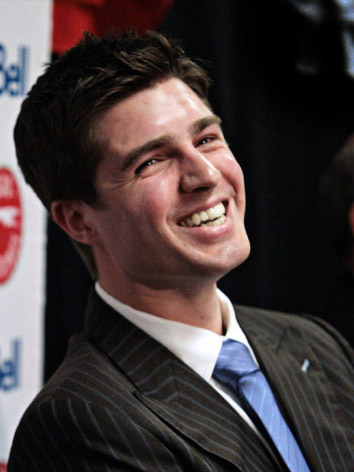 On an interim basis, Kyle Dubas has moved up with the Toronto Maple Leafs.

The Maple Leafs announced on Sunday that Dave Nonis has been relieved of his position as general manager.
While the team searches for a new general manager, Dubas and Leafs Director of Player Personnel Mark Hunter will share the role on an interim basis.

Dubas was hired as the Leafs assistant general manager last summer.

Nonis was named the Leafs senior vice president and general manager on Jan. 9, 2013.

The team also announced on Sunday that interim coach Peter Horachcek has been relieved of his duties as have coaches Steve Spott, Chris Dennis and Rock St. Croix.
(FILE PHOTO: Kyle Dubas. Kenneth Armstrong/SooToday)