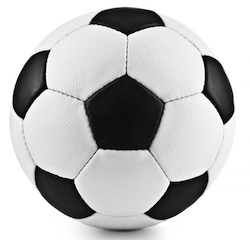 PRESS RELEASE
SAULT UNITED FOOTBALL ACADEMY
*************************
Sault United goes international
SUFA announces their new line-up of soccer programs, for players in Sault, Ontario and Michigan. The programs are for all ages, from 3-17. This is SUFA's fourth year of operation. The Academy has seen remarkable growth and player success. This year sees some major changes that will take the program to the next levels.
In a few weeks, SUFA will be making a big announcement regarding affiliation with a major Michigan Club. This affiliation will open many doors for players and coaches alike. This will mean access to Michigan leagues and tournaments. The "Club" has major ties with U.S. Universities as well as Professional teams. They have one of their own! SUFA will now be able to launch its "Scholarship" program to link high school players to Universities offering scholarships at the NCAA, NAIA and OUA levels.
We have gone to a "Three-season" system to make it more affordable and flexible for parents. Each season (Fall – Winter – Spring) will run eight weeks. Parents can sign for one session at a time. This avoids one big payment, all at once. Less than $100 for most!
Our "Teams" program launches in mid-September. Parents are asked to check the web site for details. Registration is just around the corner. We will begin with a series of exhibition games against Northern Michigan teams and then move on to tournaments, both indoor and outdoor. The "Futsal" league is a first of its kind for kids in the region.
Open House – Saturday, September 6th, at the NCC from 9-10 AM.
New "Teams" program for ages U11/12 to U13/14. All players' welcome!
New "Futsal" league. Indoor gym soccer. (See what makes the Brazilians great!)
"Grass Roots" development program for players aged from 3-17.
SUFA is a Not-For-Profit organization dedicated to developing young soccer talent, in an organized methodical program. We use "Qualified" coaches (not parents), who have strong playing backgrounds. Our goal is to make the game fun, a learning experience and to provide those players aspiring to higher levels, the opportunities they need to succeed!
*************************