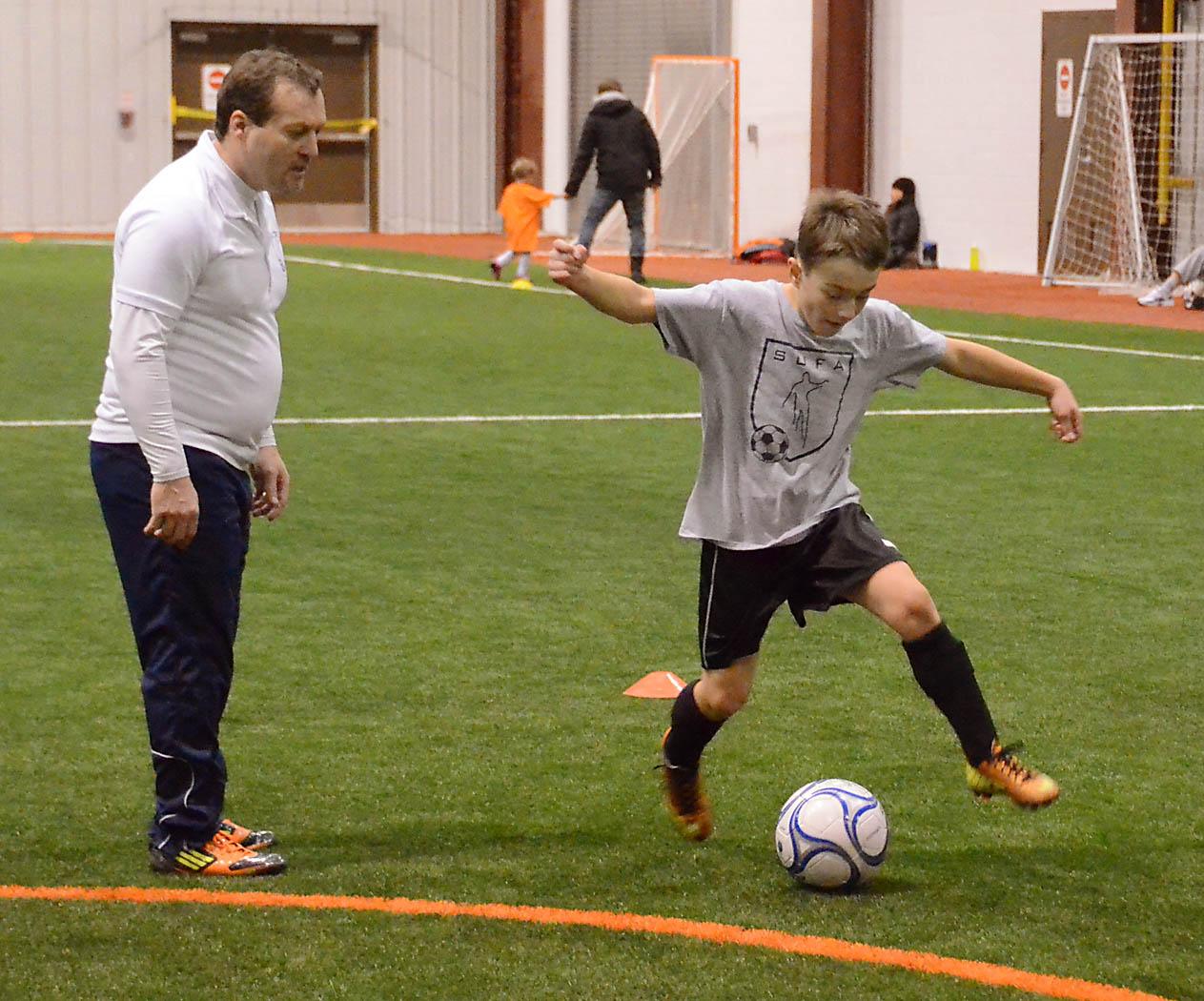 NEWS RELEASE
SAULT UNITED FOOTBALL ACADEMY
*************************
The Sault United Football (Soccer) Academy begins its Winter Session on January 25 at the Northern Community Centre (formerly WECC).
Training hours are from 9 – 11 a.m., on Saturdays or Sundays, depending on the age group.
Registration is on a first come, first served basis.
Please visit our site for details and prices.
Please ensure that kids have indoor running shoes or outdoor cleats/turf shoes.
All registrations include an Academy T-shirt.
New players are welcome!
Feel free to come out and observe the Academy this coming weekend.
Highlights
Program
There are programs for all ages from 3-17. Both boys & girls are welcome.
Players from Michigan are welcome.
We have both recreational (Elite) and high level (Team) programs
There is a special "Goalkeeping" program
Upcoming
Indoor tournaments in Michigan.New former PRO player and coach joins the staff (look for the announcement).
Michigan NCAA University coach to conduct a player camp.
Summer Tournament teams- 2014
Summer K4K program (12 weeks)
Vision Statement
Our goal is to provide quality long-term coaching environment. It is important to us to ensure players have fun while learning HOW to play. The "player" counts here! Learning is key and NO one gets cut.
Each player must spend 80% of their time with the ball at their feet. This program is all about, skills, game understanding and physical development. First & foremost, it is about fun.
Our coaching staff are experienced former players, most, from the University level. We mandate that our coaches pursue the highest levels of certification.
*************************