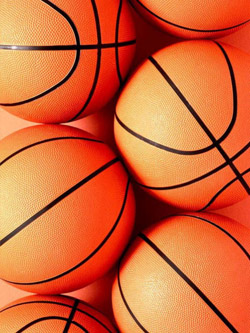 NEWS RELEASE
SAULT COLLEGE
*************************
This Friday, February 17, marks the last games of the season for the Sault College Cougars basketball program.
The Cougars will host the Algoma University Thunderbirds, with the women's game tipping off at 6 p.m. followed by the men at 8 p.m.
The Sault College women's team, currently 3-14 in OCAA league play, will be honouring four local graduating student athletes.
Players who will be recognized will include Bawating Braves grads Brittany Stadnyk and Emalee Rains, MSJC alum Aliisa Cardinali and former SJD standout Cheristy Akiwenzie.
Akiwenzie who currently sits 11th in points per game in the OCAA will be looking to end her Sault College career cracking the top 10, while teammate Keisha Giroux looks to hold her lead in the OCAA rebounding race.
Giroux, a Temiskaming native is currently second in the country in rebounding, trying to finish the season winning the nation's top spot.
On the men's side, the Cougars - who currently sit 2-15 in OCAA league play - look to end the season on a positive note.
Coach Mapp will be honouring three graduating student athletes, including two that have been involved with the program throughout his three-year tenure.
Three year athletes include Burlington native Matt Campbell and Toronto native Odane Ferguson.
The Cougars will also be graduating point guard and Brampton native Terell Carr.
Carr and Ferguson are both averaging double digits for the Cougar men this season with 10.5 and 10.2, respectively.
The Sault College Athletic Department would like to thank the community for their ongoing support as they continue to build both their men's and women's basketball programs.
Come out Friday evening at Sault College and give a proper farewell to Sault College's basketball graduating student athletes!
*************************