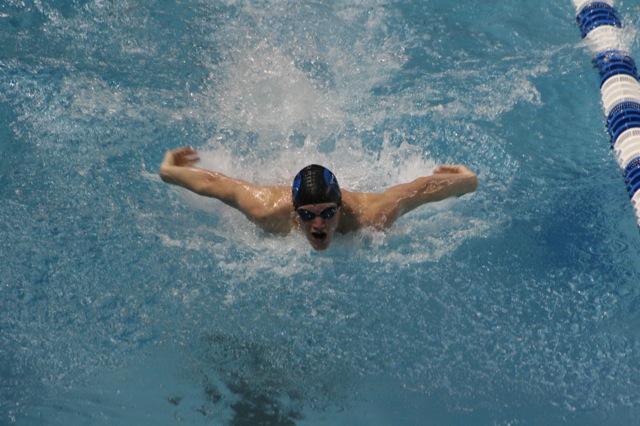 NEWS RELEASE
SAULT STE. MARIE AQUATIC CLUB
*************************
The Sault Ste Marie Aquatic Club sent six athletes to the Ontario Provincial Long Course championships this past weekend in Brantford.
The Wayne Gretzky Sports Complex (WGSC) hosted approximately 700 swimmers from over 70 Swim Ontario clubs.
The meet was the fastest provincial meet this year in terms of qualifying standards and winning times.
Leading the way, 16 year old Paul Widgett competing in his final meet at this age, winning the 100 butterfly with a gold medal performance and lifetime personal best of :58.11.
That eclipsed his winning time from earlier this year in Victoria, British Columbia.
Widgett also finalled in the 50 freestyle, placing sixth in the time of :25.10 and also placing sixth in the final of the 100 freestyle with a time of 54.16.
Eighteen year old Steven Lee achieved his first provincial medal awarded at this past weekend's meet.
Eighteen year old Steven Lee, competing at his final meet for SSMAC represented well with a bronze medal in the 100 breastroke, setting a lifetime performance in the process of 1:07.93.
Widgett combined with Alexander Gelmych, Tyler Smith and Kris Langevin to set a new club record in the men's 4×100 medley relay (400 MR) with a performance of 4:13.41 placing tenth overall and finished sixth in the 4×50 medley relay (200 MR) earlier in the weekend.
The times achieved can used as qualifiers of the upcoming Canadian Age Group Nationals in Winnipeg, Manitoba later this month.
SSMAC currently has four swimmers qualified, including Gelmych, Langevin and Widgett.
*************************