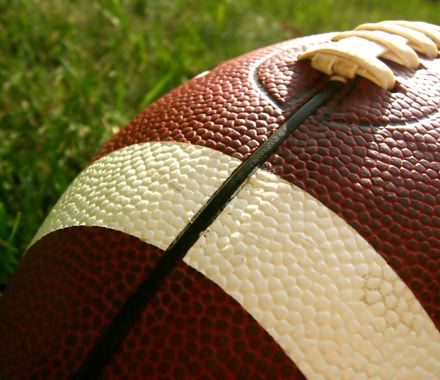 It was a tough way to end the Ontario Varsity Football League regular season for the Sault Sabercats varsity team.
Entering action against the Cambridge Lions on home field, the Sabercats had the opportunity to clinch home field advantage in the opening round of the OVFL playoffs with a win with both teams coming into the game with identical 5-2 records.
The day ended with the Lions squeezing out a 33-32 win thanks to a last second field goal.
Lions kicker Kieran Burnham kicked a 27-yard field goal with seconds left on the clock to give the Lions the one-point victory.
The Lions marched down field after getting the ball back on the Sabercats 53-yard line and getting into field goal territory to set up the heroics.
The Sabercats had an opportunity to run the clock out after a Ray Duplin interception with just under two minutes remaining but the team turned the ball over just 20 seconds later.
Sabercats quarterback Nathan Elgie finished the day completing 16 of 24 passes for 195 yards in the loss. David Toppan caught five of those passes for 122 yards. Jason Thibodeau ran the ball for 39 yards on 12 carries.
Defensively, Jeff Horbatuk had eight solo tackles and four assisted tackles while Brett Johnston had eight solo tackles and three assisted tackles. Lau Frecha added six tackles and two assisted tackles in the game.
The Sabercats will be on the road for their OVFL playoff opener next weekend after finishing the regular season with a 5-3 record. The Lions finish the regular season 6-2.
In the junior varsity game, the Sabercats dropped a 53-18 decision to the Lions.
Quarterback Ryan Yost completed 11 of 18 passes for 121 yards while Noah Grigg also saw time at quarter back, going two-for-seven for 97 yards.
Isaac Belsito caught five passes for 124 yards and a pair of touchdowns. Nick Roussain ran for 68 yards on eight carries in the loss.
The first-year junior varsity Sabercats finish the season 1-7 while the Lions cap their regular season with a 7-1 record.