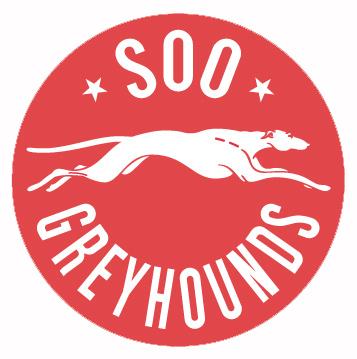 The Soo Greyhounds continue to add players to the stable as they have signed another player from their 2014 draft class.
On Monday the team announced that American forward Tim Gettinger has signed a standard player contract with the hockey club.
Gettinger was selected in the third round of the 2014 Ontario Hockey League Priority Selection by the Greyhounds after playing with the Cleveland Barons U16 team.
Gettinger had 24 goals for the Baron in 36 games, posting 32 points overall during the 2013-14 season. During the 2012-13 season, Gettinger had 25 goals and 44 points in 29 games with the Barons major bantam team.
Gettinger becomes the fourth player selected by the Greyhounds in the 2014 draft to have signed with the club.
The Greyhounds have also signed second round pick Boris Katchouk, who played the 2013-14 season with the Waterloo Wolves minor midget team. With Waterloo, Katchouk had 25 goals and 58 points in 29 games.
Gettinger and Katchouk join goaltender Joseph Raaymakers and winger Jack Kopacka, who were also selected in the 2014 draft and have signed with the Greyhounds.
First round pick Anthony Salinitri hasn't inked a deal with the team yet but the Greyhounds remain confident that he will sign with the club.
The team also has a pair of draft picks from the 2013 draft signed as third rounder Zachary Senyshyn and fourth round pick Heyden Verbeek are also signed.