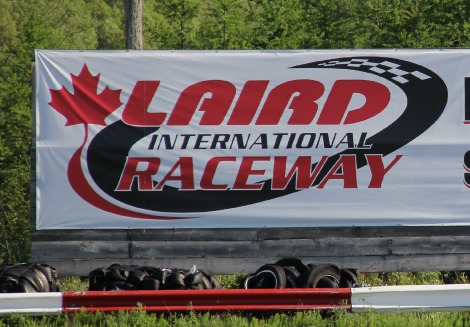 The Factory Stock feature was a close call Thursday night for two skilled drivers.
J.P. DelPaggio had the lead when the caution flag was waved mid-way through the race due to a flat tire.
Following the break, J.P. saw some competition in the form of veteran driver Jason Praysner, who ended up stealing the lead and taking the first place finish.
"I had a lot of time to think during that caution," Praysner told LOCAL2 after the feature. "The last decision I made was to dive to the inside and I held my own down the straightaway and it worked out pretty well for me."
Trophies were awarded to the top three finishers in each feature race, giving the crowd a chance to get autographs and meet the drivers.
FEATURE RACE WINNERS:
(listed in respective order)
Super Late Model – Rob Hiiemaa, Justin Jones, Keith King
Factory Four – Corey Carbone, Brent Fewchuk, Jacob Heimonen
Factory Stock – Jason Praysner, J.P. DelPaggio, Marty Devon
Laird Modified – Kevin Oicle, Dustin Jackson, Justin Jones
Xtreme Four – Jamie Wilson, Chase Wilson, Damon Wilson
****
HEAT RACES
Super Late Model – Keith King
Factory Four A Heat – Jacob Heimonen
Factory Four B Heat – Corey Carbone
Factory Stock – Gerald Archer
Laird Modified – Rick Ellis
Xtreme Four – Chase Wilson
Outlaw Modified – N/A
****
QUALIFYING
Super Late Model – Dan Byrnes (14.380)
Factory Four – Corey Carbone (18.075)
Factory Stock – Jarritt Varcoe (16.088)
Laird Modified – Keenan Spurway (14.961)
Xtreme Four – Jamie Wilson (15.835)
Outlaw Modified – N/A