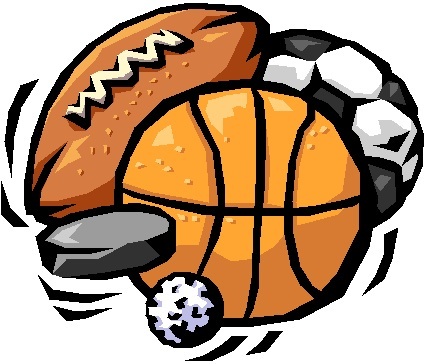 The 41st Annual Associated Canadian Travellers/Tenaris female athletes awards night on Wednesday night saw the prestigious Percy Bedford Award handed out to Sault Ste. Marie's top female athlete at the high school level handed out.
A four-sport athlete, Hilary Prouse of Korah took home the honour in a nanquet at the Marconi Club on Wednesday.
Prouse competed in volleyball, soccer, badminton and track and field this year at Korah and was a standout in all four sports.
Prouse is in the process of completing grade 12 at the west end school this month.
Also nominated for the Percy Bedford award were Keirsten Olar of White Pines, Vanessa Rota of St. Mary's, Sarah Hammond of St. Basil, Peri Brosemer of Superior Heights and Sandryn Breckenridge of Notre-Dame-du-Sault.
Prouse also took home the individual sport awards in volleyball and shared the badminton award with teammate Danielle Ciotti.
Other nominees in volleyball were Kaitlin Gibbs (St. Mary's), Sophie Beaulieu (Notre-Dame-du-Sault), Chrystal Coneybeare (White Pines) and Jocelyn Gignac (Superior Heights).
The other badminton nominees were Ashley Chindamo (St. Basil) and teammates Kiara Hamilton and Aleeya Zack Coneybeare (Superior Heights).
Kara Neveau of St. Mary's earned the cross-country award. Also nominated were Breckenridge, Lydia Heimonen (Superior Heights), Sabrina Marsh (Korah), Jenni Richardson (St. Basil) and Morgan Errington (White Pines).
Olar won the basketball award. Other basketball nominees included Tianna Palumbo of Korah, Monica Bruni of St. Basil, Jesse Bjornaa of Superior Heights and Stacie Cain of St. Mary's.
Jasmine Teske of White Pines won the wrestling award. Also nominated for wrestling were Rebekah Trudell of Superior Heights and Paula Brzezinski of Korah.
The curling award went to Katie Rutledge of Superior Heights.
Also nominated in curling were Laura Masters (Korah) and Brooke Boissoneau (White Pines).
For the third straight year, Hammond took the track and field honours.
Also nominated in track and field were Beaulieu, Heimonen, Neveau, Chrystal Coneybeare and Cameron Mihell (Korah).
Rota took the soccer award.
Prouse, Michaela Duguay (White Pines), Maggie Kirk (Superior Heights) and Alicia Mlynarczyk (St. Basil) were also nominated for the soccer award.
Two other awards were handed out on Wednesday. Errington was the recipient of the Tenaris Scholarship, along with a $1,000 bursary. The scholarship is awarded to a graduating student that was nominated in one of the athletic categories and has the highest average un university maths and sciences.
Beaulieu, Taylor Bellini of St. Basil, Amanda Wright of St. Mary's, Cailyn Richards of Superior Heights, Cassidy Lowen of White Pines and Emily Groulx of Korah each received the Harvey Morrison Award. It's presented to students combining leadership and outstanding contributions in female athletics.