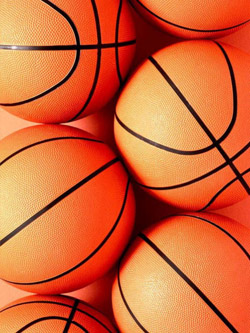 PRESS RELEASE
ONTARIO BASKETBALL
************************
Ontario's Basketball Talent Identification and Development Program will be hosting tryouts this Friday June 20, 2014 at Korah Collegiate for the U16 Boys age group (born 1999/2000) from 6:30-8:30 p.m.
The TIDP program was initiated with a goal of helping prepare athletes for the next level of competition by teaching the fundamental skills of shooting, dribbling, passing, footwork and conceptual spacing while refining the players' current skill set.
This program will run from June until August, providing approx. 30 hours of on-court training, concluding with the opportunity to represent the North at the 2014 Ontario Summer Games at the University of Windsor.
Try-Out cost is only $25.00, with registration opening at 6:00pm.
The head coach for this years team will be Aaron Richards (previous U-14 NORTH Region TIDP Head Coach, Senior Boys Assistant Korah Collegiate, U16 Boys Steel City Slam Head Coach) along with Rick Robinson (U16 Boys Steel City Slam) assisting with other guest coaches throughout the summer.
If you wish to reserve a spot, please contact Aaron Richards aaron.j.richards@gmail.com or be sure to be there when registration opens.
************************