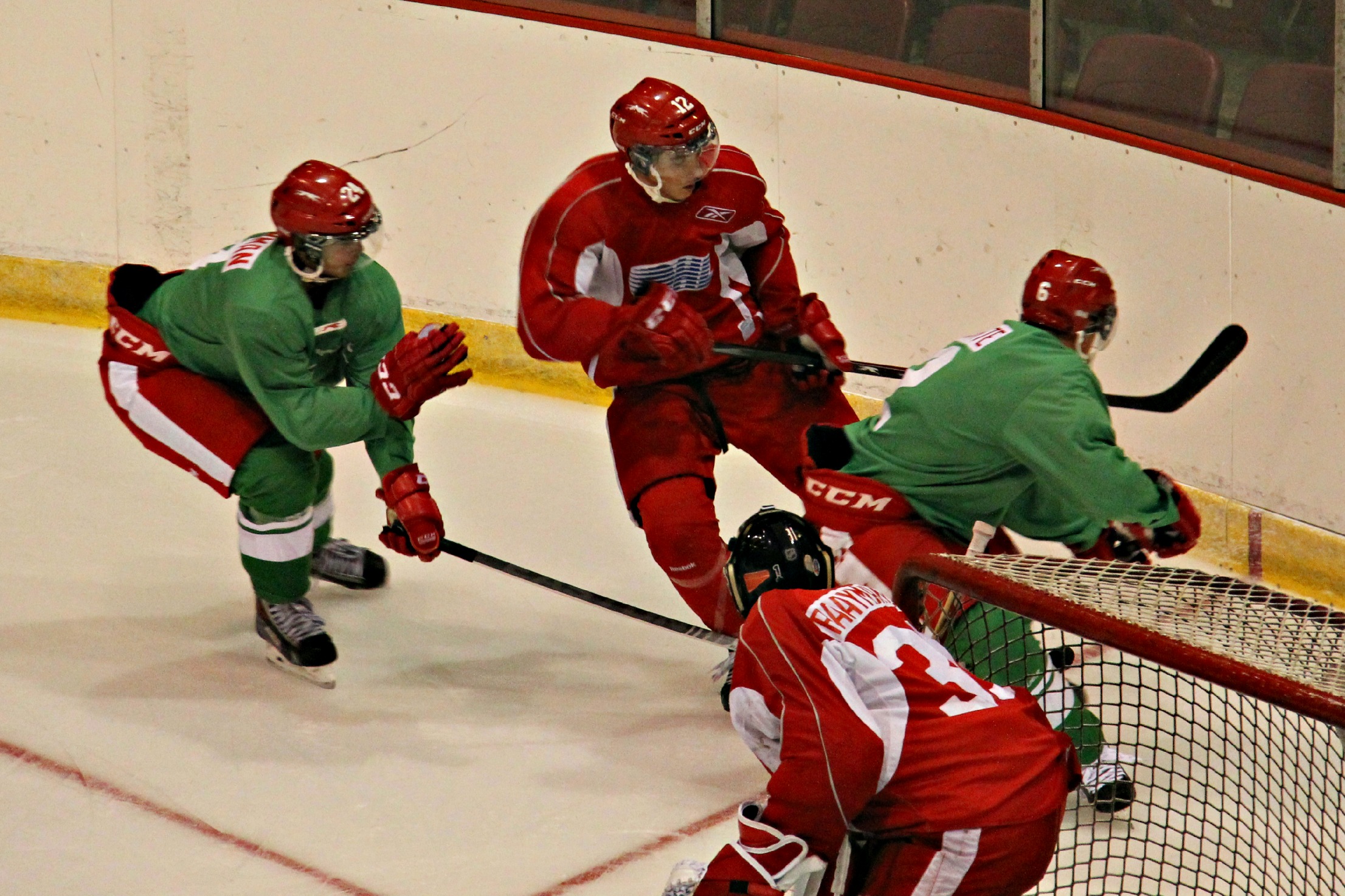 One day of scrimmages are in the books as the Soo Greyhounds hold their annual training camp at the Essar Centre.
After a day of registration and fitness testing for nearly 40 players on Tuesday, the team took to the ice for practices and scrimmages on Wednesday.
For Greyhounds coach Sheldon Keefe, things went well on the first day of scrimmages overall.
"You've got guys at different levels of their conditioning here," said Keefe. "Some guys you're happy with and some that have some work to do but will find their way as you go through camp. Overall I thought (day one) was good. We introduced some defensive concepts today that take some time for guys to get comfortable with. I was happy with the effort. We put them in some tough circumstances in terms of having small teams and short benches. Things like that push them hard and demand a lot of energy and I was pleased with how they dealt with it."
Keefe added that the day was also an opportunity to shake off some of the summer rust.
"Everyone had their moments, both positive and negative but it's day one of camp," said Keefe. "They'll get the rust off today and we expect it to get even better (Thursday)."
Keefe also touched on Tuesday's fitness testing.
"Some guys you're surprised and pleased with and some you would like to see a little bit more from them," Keefe said of Tuesday's fitness testing. "That said, some of the fitness testing you do, some of these kids just aren't wired for it. We keep that in mind as we look at the results. What's most important is what happens out there now once the pucks get involved.
In scrimmage action, Keigan Goetz had three goals as Team Red beat Team Black 9-3 in the morning scrimmage. Kyle Betts added a pair of goals in the scrimmage.
In the evening scrimmage, Zach Senyshyn had a pair of goals for Team Black in a 3-3 tie with Team White. Michael Bunting chipped in with a pair of assists for Team Black. Veteran goaltender Brandon Halverson stopped 18 shots in the tie.
ON-ice workouts continue on Thursday morning as Team Black practices at 10:30 a.m. while Team Red and Team White scrimmage at 11:30 a.m.