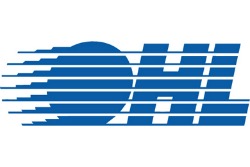 Wednesday marked another quiet night in the Ontario Hockey League on the ice with just one game scheduled.
In Erie, defenceman Adam Pelech scored at 19:57 of the third period to give the Erie Otters a 3-2 win over the Owen Sound Attack. Andre Burakovsky and Connor Brown had a goal and an assist each in the win. Dane Fox set up a pair of goals for Erie. Kurtis Gabriel and Chris Bigras scored for Owen Sound in the loss.
Off the ice, Wednesday was a busy day on the trade front as a pair of deals were completed involving three teams.
The Belleville Bulls were busy as they were in on both deals. The Bulls dealt veteran defenceman Brady Austin to the London Knights in exchange for forward Remi Elie. The other deal say the Bulls acquire defenceman Matt Raycroft from the North Bay Battalion. In exchange for Raycroft, the Battalion receive a sixth round draft pick in 2014.
The deals mean the Bulls completed three deals in a span of 48 hours. On Tuesday, the Bulls dealt defenceman Daniel DeSousa to the Saginaw Spirit in exchange for a pair of draft picks.
****
REMAINING SCHEDULE THIS WEEK
Thursday
Niagara vs. Owen Sound (7:00 p.m.)
Peterborough vs. Sudbury (7:05 p.m.)
Sarnia vs. London (7:05 p.m.)
Windsor vs. Belleville (7:05 p.m.)
Barrie vs. Oshawa (7:30 p.m.)
Friday
Kingston vs. Sudbury (7:00 p.m.)
North Bay vs. Peterborough (7:00 p.m.)
Sarnia vs. Windsor (7:05 p.m.)
Sault Ste. Marie vs. Plymouth (7:07 p.m.)
Kitchener vs. Erie (7:30 p.m.)
London vs. Belleville (7:30 p.m.)
Mississauga vs. Saginaw (7:30 p.m.)
Ottawa vs. Guelph (7:30 p.m.)
Oshawa vs. Barrie (7:35 p.m.)
Saturday
Erie vs. Saginaw (7:00 p.m.)
Belleville vs. Guelph (7:05 p.m.)
Plymouth vs. Kitchener (7:05 p.m.)
Sault Ste. Marie vs. Windsor (7:07 p.m.)
Barrie vs. Mississauga (7:30 p.m.)
Owen Sound vs. North Bay (7:30 p.m.)
Sunday
Kingston vs. Guelph (2:00 p.m.)
Ottawa vs. Sudbury (2:00 p.m.)