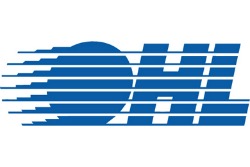 The Ontario Hockey League's West Division and the battle amongst the top three teams continues to be an intriguing storyline as the stretch run nears.
The Plymouth Whalers, Soo Greyhounds and Sarnia Sting are battling for the top three positions in the division and the Greyhounds and Whalers both helped their own causes on Wednesday night.
The Whalers beat the Saginaw Spirit 5-1 in Saginaw on Wednesday night to maintain their hold on top spot in the division. Sebastian Uvira and Vincent Trocheck scored a pair of goals each in the win. Mathew Mistele also scored for Plymouth. Garret Ross had the lone goal for Saginaw.
The Greyhounds blanked the Sting 8-0 thanks to a five-point performance from Andrew Fritsch (four goals, one assist). Goaltender Matt Murray stopped 25 shots for the shutout. Nick Cousins re-took the OHL scoring lead thanks to four assists for the Greyhounds. Nick Halagian added a pair of goals. David Broll and Tyler Gaudet also scored for the Greyhounds. The win moves the Greyhounds into second in the division, one point ahead of Sarnia.
In Erie, Ryan Strome scored a pair of goals and set up another as the Niagara IceDogs beat the Erie Otters 6-3. Shayne Rover added a goal and two assists for the IceDogs. Anthony DiFruscia, Trevor Petersen and Aaron Haydon also scored for Niagara. Nick Betz, J.P. Labardo and Connor McDavid scored for Erie in the loss.
In Ottawa, Mark Scheifele scored three goals and set up three more as the Barrie Colts beat the Ottawa 67's 10-1. Erik Bradford and Zach Hall added two goals and two assists each in the win. Brendan Lemieux had a goal and three assists in the win. Mitchell Theoret and Andreas Athanasiou chipped in with a goal and an assist each. Brett Gustavsen scored the lone goal for Ottawa.
In Owen Sound, goaltender Garret Sparks stopped all 28 shots he faced as the Guelph Storm blanked the Owen Sound Attack 2-0. Patrick Watling and Hunter Garlent scored for Guelph. Jordan Binnington stopped 38 shots in the loss.
In Belleville, Tyler Graovac scored three times as the Belleville Bulls beat the Kingston Frontenacs 4-1. Alan Quine had the other goal for the Bulls. Joseph Cramarossa set up two goals in the win. Bulls goaltender Malcolm Subban stopped 33 shots. Henri Ikonen scored the lone goal for Kingston.
For full details from the Greyhounds win, click here.