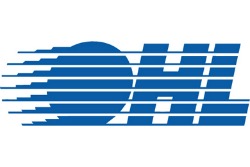 In the Ontario Hockey League's Western Conference, the West Division teams are certainly making the standings interesting.
Thanks to a win on Saturday night, the Plymouth Whalers took sole possession of second in the conference with a win over Sarnia. The Sarnia loss, combined with the Soo Greyhounds win against Oshawa, tightens the standings even more as the Greyhounds now trail Sarnia by a single point.
In Sault Ste. Marie, Brandon Alderson scored three times to lead the Soo Greyhounds to a 6-4 win over the Oshawa Generals. Michael Schumacher had two goals and an assist in the win while Nick Cousins added three assists. Tyler Biggs had a pair of goals for Oshawa.
For full game details, click here.
In Plymouth, Mitchell Heard and Vincent Trocheck had two goals and an assist as the Plymouth Whalers beat the Sarnia Sting 6-2. Goaltender Knick Dawe was called up and made 34 shots.
In Erie, Brent Perdersen and Tobias Rieder had a goal and an assist each as the Kitchener Rangers beat the Erie Otters 4-1. Josh Sterk and Tobias Rieder also scored for the Rangers. Jimmy McDowell also clearly. Devin Williams stopped 41 shots in the loss.
In St. Catharines, Dylan Sadowy's goal in the opening minutes of the third period to help Saginaw to a 5-4 win over the Niagara IceDogs. Eric Locke and Jimmy Lodge had a goal and anssist. Steven Shipley had a goal and added for Niagara in the loss.
In Belleville, Joseph Cramarossa and Stephen Silas had a goal and an assist each as the Belleville Bulls beat the visiting London Knights 3-1. Goaltender Malcolm Subban stopped 22 shots in the win. Jake Patterson stopped 37 shots in the loss.
In Barrie, Anthony Camara scored a pair of goals and set up another as the Barrie Colts won the game, and the series. Peterborough goaltender Andrew D'Agosinti stopped 49 shirts in the game.
In Owen Sound, Scott Kosmachulk scored a pair of goals in the win while Tanner Richard had three assists for the Guelph Storm as they beat the Owen Sound Attack 5-0. Garret Spark stopped all 38 shots he faced in the win. Jordan Binnington stopped 25 shots before making way for Brandon Hope for the final half of the third period. Hope stopped all three shots he faced.