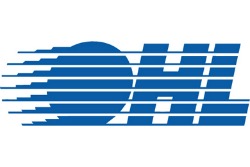 The Soo Greyhounds did themselves a favour thanks to a 6-5 win over the Plymouth Whalers in Plymouth on Friday night.
The win tightens up the West Division standings and keeps things tight as the Western Conference playoff race winds down. Ryan Sproul led the way for the Greyhounds with two goals and three assists while Andrew Fritsch added two goals and an assist. Brandon Alderson and Michael Schumacher also scored. Vincent Trocheck led the way for the Whalers with two goals and an assist in the win.
In Saginaw, Peter Ceresnak and Greg Betzold had two assists each as the Peterborough Petes beat the Saginaw Spirit 4-2. Petes goaltender Andrew D'Agostini stopped 31 shots in the win. Eric Locke had two assists for Saginaw.
In Guelph, goaltender Jaroslav Pavelka stopped 46 shots as the Windsor Spitfires beat the Guelph Storm 3-1. Kerby Rychel scored a pair of goals in the win. Tanner Richard scored the lone goal for Guelph.
In Ottawa, Mike Vlajkov scored the winning goal at 18:43 of the third period as the Ottawa 67's beat the Sarnia Sting 4-3. Vlajkov scored a pair of goals in the win. Reid Boucher scored twice for Sarnia in the loss while Charles Sarault set up three goals.
In Kitchener, Jordan Binnington stopped 36 shots as the Owen Sound Attack beat the Kitchener Rangers 2-1. Cameron Brace and Daniel Catenacci scored for Owen Sound. Rangers goaltender Joel Vienneau stopped 33 shots in the loss.
In London, after going scoreless through 65 minutes of action, Seth Griffith, Matt Rupert and Max Domi all scored shootout goals as the London Knights beat the Brampton Battalion 1-0. Anthony Stolarz stopped 34 shots for London in the win. Matej Machovsky stopped 28 shots for Brampton.
In Mississauga, Daniel Altshuller stopped all 20 shots he faced as the Oshawa Generals blanked the Mississauga Steelheads 2-0. Scott Sabourin had both goals for the Generals. Spencer Martin stopped 30 shots for the Steelheads.
In Erie, Ryan Strome scored a pair of goals as the Niagara IceDogs beat the Erie Otters 5-1. Brett Ritchie scored a goal and set up three others for the IceDogs while Steven Shipley chipped in with a goal and an assist in the win. Jake Evans had the lone goal for the Otters in the loss.
In Kingston, Anthony Camara scored the shootout winner as the Barrie Colts beat the Kingston Frontenacs 3-2. Zach Hall had a goal and an assist in regulation time for the Colts. Erik Bradford assisted on both Colts goals. Colts goaltender Alex Fotinos stopped 38 shots. Sam Bennett had a goal and an assist for Kingston.
For full details from Friday's Greyhounds game in Plymouth, click here.