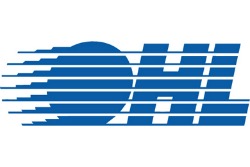 The Plymouth Whalers maintained their hold on top spot in the Ontario Hockey League's West Division thanks to a 5-2 win over the Brampton Battalion on Sunday afternoon.
With the win, the Whalers finish the weekend two points ahead of the Sarnia Sting and three points ahead of the Soo Greyhounds.
Vincent Trocheck led the way for the Whalers with four goals in the win. Tom Wilson added a goal and two assists. Ryan Hartman set up three goals. Goaltender Alex Nedeljkovic stopped 36 shots for the Whalers. Barclay Goodrow and Blake Clarke scored for the Battalion in the loss.
In Sarnia, Reid Boucher scored at1:05 of overtime to give the Sarnia Sting a 6-5 win over the Barrie Colts. Boucher finished the night with a pair of goals for Sarnia. Charles Sarault scored a goal and set up four others for the Sting, taking over the OHL scoring lead in the process. Anthony DeAngelo had a goal and two assists for Sarnia while Bryan Moore chipped in with a goal and an assist. Brett Hargrave also scored in the win. Mark Scheifele scored a pair of goals for Barrie in the loss. Zach Hall and Steven Beyers had three assists each. Josh MacDonald, Aaron Ekblad and Anthony Camara also scored in the loss.
In Oshawa, Colin Suellentrop had a goal and an assist as the Oshawa Generals beat the Soo Greyhounds 4-2.Brian Hughes, Boone Jenner and Michael Dal Colle also scored for Oshawa in the win. Brandon Alderson and Nick Cousins scored for the Greyhounds in the loss.
In Kingston, Mike Morrison stopped 34 shots as the Kingston Frontenacs beat the Windsor Spitfires 3-1. Billy Jenkins, Slater Doggett and Warren Steele scored for the Frontenacs in the win. Kerby Rychel had the lone goal for Windsor. Spitfires goaltender Jaroslav Pavelka stopped 35 shots.
In Kitchener, Tobias Rieder's second goal of the game held up as the game-winner as the Kitchener Rangers beat the London Knights 4-3. Matt Puempel added a goal and an assist. Joshua Leivo set up a pair of goals for Kitchener. Rangers goaltender Joel Vinneau stopped 36 shots. Ben Thomson also scored. Josh Anderson had a goal and an assist for London while Scott Harrington and Max Domi also scored.
In Ottawa Daniil Zharkov scored a pair of goals as the Belleville Bulls beat the Ottawa 67's 6-4. Alan Quine set up three goals for the Bulls in the win. Tyler Graovac scored a goal and an assist for the Bulls against his old team. Aaron Berisha, Jordan Subban and Brendan Gaunce also scored for the Bulls. Ryan VanStralen scored three times for the 67's. Michal Cajkovsky added a goal and two assists in the loss. Joseph Blandisi, Sean Monahan and Sergey Kuptsov each added two assists for Ottawa.
For full details from Sunday's Greyhounds game against Oshawa, click here.