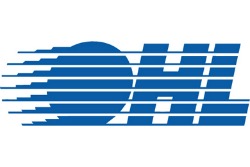 The Windsor Spitfires are still in the thick of the Ontario Hockey League playoff race but they didn't do themselves any favours on Thursday night.
The Spitfires dropped a 7-5 decision in Peterborough to the Petes on a night when they played their game in hand on the eighth-seeded Saginaw Spirit. With the loss, the Spitfires remain six points behind the Spirit in the standings.
Former Spitfire Michael Clarke scored a pair of goals for the Petes in the win. Greg Betzold had a goal and an assist. Nick Ritchie assisted on three goals for the Petes. Brandon Devlin and Steven Varga had two assists. Chase Hatcher, Jonatan Tanus, Stephen Nosad and Stephen Pierog also scored for the Petes. Brady Vail and Kerby Rychel had a goal and an assist for the Spitfires. Ben Johnson, Nick Ebert and Remy Giftopoulos also scored. Alex Aleardi and Alexander Khokhlachev assisted on two goals each.
In St. Catharines, Jeff Corbett scored a pair of goals to lead the Sudbury Wolves to a 4-1 win over the Niagara IceDogs. Ray Huether and Evan deHaan also scored for the Wolves. Franky Palazzese stopped 31 shots in the win. Ryan Strome scored the lone goal for Niagara.
In Brampton, Blake Clarke's second goal of the night held up as the game winner as the Brampton Battalion beat the Mississauga Steelheads 4-3. Clarke finished the night with two goals and an assist. Barclay Goodrow had a goal and an assist for Brampton while Nick Paul also scored. Brampton goaltender Matej Machovsky stopped 35 shots. Riley Brace had a goal and an assist for the Steelheads. Stuart Percy and Trevor Carrick also scored.
Friday night sees nine games on the schedule including:
Kingston vs. Barrie (7:00)
Erie vs. Niagara (7:00)
Plymouth vs. Sault Ste. Marie (7:05)
Saginaw vs. Peterborough (7:11)
Guelph vs. Windsor (7:30)
Kitchener vs. Owen Sound (7:30)
London vs. Brampton (7:30)
Mississauga vs. Oshawa (7:30)
Ottawa vs. Sarnia (7:30)