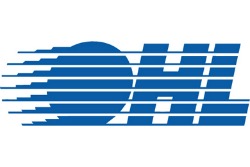 In Sudbury, Dominik Kubalik scored three times to lead the Sudbury Wolves to an 8-4 win over Windsor. Dominik Kahun assisted on three goals in the win. Nicholas Baptiste, Michael Kantor and Mathew Campagna had a goal and an assist each for Sudbury. Ray Huether and Nathan Pancel also scored. Brody Silk assisted on a pair of goals for Sudbury. Goaltender Franky Palazzese stopped 43 shots for Sudbury. Alexander Khokhlachev scored three times for the Spitfires in the loss. Nick Ebert added a goal and two assists for Sudbury. Kerby Rychel and Alex Aleardi each had two assists for Sudbury.
In Kingston, Matt Rupert's power play goal at 16:08 of the third period was the game winner as the London Knights beat the Kingston Frontenacs 3-2. Rupert finished the night with a goal and an assist in the win. Dakota Mermis and Seth Griffith also scored. Goaltender Anthony Stolarz stopped 28 shots in the win. Frontenacs goaltender stopped 29 shots in the loss. Spencer Watson assisted on both Kingston goals.
In Mississauga, Kristoff Kontos scored the shootout winner as the Mississauga Steelheads beat the Ottawa 67's 5-4. Dylan Smoskowitz assisted on three goals while Riley Brace assisted on two in the win. Dylan DeMelo had a goal and an assist for Mississauga. Goaltender Spencer Martin stopped 38 shots. Dante Salituro scored a pair of goals for Ottawa. Joseph Blandisi and Sergey Kuptsov had a goal and an assist each in the loss.
In Guelph, Ryan Murphy had a goal and an assist as the Kitchener Rangers beat the Guelph Storm 3-2. Josh Sterk and Matt Puempel also scored for the Rangers. Cody McNaughton and Tanner Richard scored for Guelph in the loss.