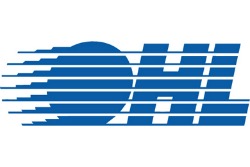 With four games on the Ontario Hockey League schedule on Thursday night, one game had a direct impact on the playoffs in the Eastern Conference.
The Peterborough Petes entered action on Thursday against the Kingston Frontenacs in ninth in the Eastern Conference but just four point behind the eighth-seeded Frontenacs and desperately needing a win.
In Peterborough, Andrew D'Agostini stopped 33 shots as the Peterborough Petes beat the Kingston Frontenacs 4-1. Greg Betzold scored a pair of goals for the Petes in the win. Stephen Nosad and Nelson Armstrong also scored for the Petes.
In Windsor, Kerby Rychel scored a pair of goals and added an assist as the Windsor Spitfires beat the Soo Greyhounds 7-4. Brady Vail chipped in with a goal and two assists for Windsor while Alexander Khokhlachev set up three goals. Remy Giftopoulos had a goal and an assist for the Spitfires. Josh Ho-Sang and Nick Ebert also scored for Windsor. Jared McCann had a pair of goals for the Greyhounds in the loss. Ryan Sproul and Brandon Alderson also scored for the Greyhounds. Andrew Fritsch chipped in with three assists in the loss.
In St. Catharines, Brendan Perlini scored the shootout winner as the Niagara IceDogs beat the Mississauga Steelheads 4-3. Ryan Strome and Cater Verhaeghe had a goal and an assist each in regulation time for the IceDogs. Brett Ritchie also scored in the win. Andrew Goldberg, Kristoff Kontos and Lucas Venuto scored for Mississauga in the loss.
In Barrie, Mathias Niederberger stopped 34 shots as the Barrie Colts beat the Sudbury Wolves. 5-1. Mark Scheifele scored a pair of goals and assisted on another for the Colts. Zach Hall and Aaron Ekblad added two assists each in the win. Ryan O'Connor, Mitchell Theoret and Brendan Lemieux also scored for the Colts. Charlie Dodero had the lone goal for the Wolves in the loss.