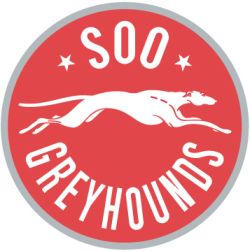 As the final weeks of the Ontario Hockey League season wind down, six teams have clinched spots in the post season.
In the Western Conference, the London Knights, Owen Sound Attack and Kitchener Rangers have clinched while the Eastern Conference has its top three seeds booked – the Belleville Bulls, Barrie Colts and Oshawa Generals.
Thursday's schedule saw five games played around the league.
In Sarnia, Nick Cousins scored three goals and assisted on another as the Soo Greyhounds beat the Sarnia Sting 6-3. Trent Mallette, Sergey Tolchinsky and Ryan Sproul also scored for the Greyhounds. Reid Boucher scored twice for the Sting while Craig Duininck had the other goal for the Sting.
In Windsor, Kerby Rychel had a goal and four assists as the Windsor Spitfires beat the Erie Otters 8-5. Alexander Khokhlachev had a goal and three assists. Alex Aleardi ad Ben Johnson scored twice each in the win. Greame Brown and Remy Giftopoulos also scored for the Spitfires. J.P. Labardo scored twice and assisted on another goal for the Otters. Stephen Harper, Nick Betz and Dane Fox also scored for Erie in the loss.
In St. Catharines, Kristoff Kontos and Riley Brace had two goals and an assist each as the Mississauga Steelheads beat the Niagara IceDogs 8-2. Brett Foy added a goal and two assists in the win. Andrew Goldberg scored a pair of goals in the win. Bobby MacIntyre also scored for the Steelheads. Jordan Maletta and Steven Shipley scored for Niagara in the loss.
In Peterborough, Derek Mathers scored a pair of goals and assisted on two others as the Peterborough Petes doubled up the Oshawa Generals 6-3. Stephen Pierog added a goal and two assists in the win. Nick Ritchie also scored twice for the Petes. Greg Betzold added two assists. Nick Czinder also scored for the Petes while goaltender Andrew D'Agostini stopped 37 shots. Scott Laughton, Tyler Biggs and Matt Petgrave scored for Oshawa in the loss. Scott Sabourin chipped in with a pair of assists for the Generals.
In Barrie, Kurtis Gabriel scored at 4:23 of overtime to give the Owen Sound Attack a 3-2 win over the Barrie Colts. Daniel Zweep and Zach Nastasiuk also scored for the Attack in the win. Mark Scheifele scored both goals for the Colts in the loss. Goaltender Mathias Niederberger stopped 38 shots for the Colts.
Friday night will see eight games on the schedule, including:
Plymouth vs. Windsor (7:05 p.m.)
Sarnia vs. Erie (7:05 p.m.)
Guelph vs. Niagara (7:30 p.m.)
Kitchener vs. Saginaw (7:30 p.m.)
London vs. Sault Ste. Marie (7:30 p.m.)
Mississauga vs. Brampton (7:30 p.m.)
Oshawa vs. Ottawa (7:35 p.m.)
Sudbury vs. Barrie (7:35 p.m.)