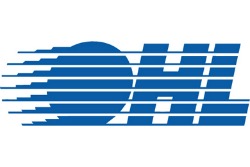 The second-last weekend of the Ontario Hockey League regular season is now in the books after eight games on Sunday afternoon
In Brampton, Daniel Altshuller stopped 37 shots as the Oshawa Generals beat the Brampton Battalion 4-1. Lucas Lessio scored a pair of goals for the Generals in the win. Justice Dundas and Tyler Biggs also scored in the win. Kyle Wood had the lone goal for Brampton.
In Kingston, Mike Morrison stopped 19 shots as the Kingston Frontenacs beat the Mississauga Steelheads 3-1. Ryan Kujawinski set up a pair of goals for Kingston in the win. Mikko Vainonen, Billy Jenkins and Warren Steele scored for the Frontenacs. Dylan Smoskowitz scored the lone goal for the Steelheads.
In Kitchener, the Soo Greyhounds scored four times in the third period to beat the Kitchener Rangers 5-3. Brandon Alderson had two goals and an assist in the win. Colin Miller and Jared McCann chipped in with a goal and two assists each for the Greyhounds. Sergey Tolchinsky also scored. Goaltender Matt Murray stopped 38 shots. Tobias Rieder scored a pair of goals for the Rangers. Ryan Murphy, Joshua Leivo and Radek Faksa added two assists each in the loss. Matt Puempel had the other goal for the Rangers.
In St. Catharines, Mark Scheifele had three goals and set up two more as the Barrie Colts beat the Niagara IceDogs 6-5. Zach Hall, Erik Bradford and Anthony Camara also scored for the Colts. Mack Lemmon scored a pair of goals for the IceDogs in the loss. Ryan Strome, Brett Ritchie and Carter Verhaeghe added a goal and an assist each for the IceDogs.
In Plymouth, Garrett Meurs had three goals and an assist as the Plymouth Whalers beat the Saginaw Spirit 7-5. Mitchell Heard and Sebastien Uvira had a goal and an assist each. Connor Sills and Vincent Trocheck also scored for the Whalers. Dalton Young had two goals and an assist for the Spirit. Garret Ross, Justin Kea and Eric Locke also scored for Saginaw.
In Peterborough, Nelson Armstrong had four assists as the Peterborough Petes beat the Ottawa 67's 7-2. Clark Seymour, Steven Trojanovic, Peter Ceresnak, Nick Ritchie, Stephen Pierog, Michael Clarke and Brett Findlay scored for the Petes in the win. Michal Cajkovsky and Joseph Blandisi scored for Ottawa in the loss.
In Sarnia, Garret Sparks stopped 33 shots as the Guelph Storm beat the Sarnia Sting 4-2. Ben Harpur, Patrick Watling, Cody McNaughton and Tanner Richard scored for Guelph in the win. Reid Boucher had both goals for the Sting.
In Windsor, Alexander Khokhlachev had three goals and two assists as the Windsor Spitfires beat the London Knights 7-1. Kerby Rychel, Alex Aleardi and Remy Giftopoulos had a goal and two assists each in the win. Emerson Clark also scored for the Spitfires. Olli Maatta had the lone goal for London in the loss.