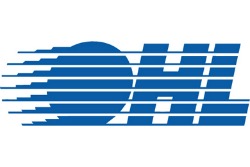 The Ontario Hockey League's playoff race in the Eastern Conference came down to the final day and the Peterborough Petes will not be getting in.
The Petes were as far as 16 points out of a playoff spot earlier in the season but managed to claw back into the race after Jody Hull took over the coaching reigns. A loss in Brampton on Sunday afternoon combined with a Kingston win in Ottawa eliminated the Petes, who missed the playoffs by a single point.
In Brampton, Francis Menard had a goal and an assist as the Brampton Battalion beat the Peterborough Petes 5-2. Dylan Blujus had a pair of assists for the Battalion in the win. Mike Amadio, Barclay Goodrow, Matt MacLeod and Brendan Childerley also scored for Brampton. Michael Clarke and Brett Findlay scored for Peterborough in the loss.
In Kingston, Samuel Schutt had two goals and an assist as the Kingston Frontenacs beat the Ottawa 67's 5-1. Cody Alcock also had a pair of goals in the win. Billy Jenkins added a goal and an assist for Kingston. Ryan Kujawinski and Warren Steele had two assists each. Michal Cajkovsky had the lone goal for the 67's in the loss. Clint Windsor stopped 43 shots for Ottawa.
In Sault Ste. Marie, Corey Pawley had a goal and two assists as the London Knights beat the Sault Ste. Marie Greyhounds 6-2. Brett Welychka had a pair of goals for London. Justin Sefton, Ryan Rupert and Josh Anderson set up two goals each in the win. Ryan Hamelin, Kyle Platzer and Jacob Jammes also scored. Jake Patterson stopped 30 shots for the Knights. Michael Schumacher and Nick Cousins scored for the Greyhounds.
In Windsor, Matt Mahalak stopped all 24 shots he faced as the Plymouth Whalers blanked the Windsor Spitfires 4-0. Stefan Noesen had a goal and an assist for the Whalers. Gianluca Curcuruto chipped in with a pair of assists in the win. Cody Payne, Garrett Meurs and Sebastien Uvira also scored for the Whalers. Spitfires goaltender Jordan DeKort stopped 30 shots in the loss.
In Oshawa, Lucas Lessio scored at 4:48 of overtime to give the Oshawa Generals a 3-2 win over the Sudbury Wolves. Lessio finished the night with all three goals for the Generals. Michael Dal Colle assisted on two goals in the win. Nicholas Baptiste and Ray Huether scored for Sudbury in the loss. Taylor Dupuis stopped 36 shots for the Wolves.