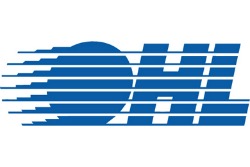 The battle for top spot in the Ontario Hockey League's West Division continues as the Plymouth Whalers and Soo Greyhounds look to lock down home-ice in the playoffs with a first place finish.
The Plymouth Whalers took a one-point lead over the Greyhounds for the division lead on Saturday night thanks to a 7-3 win over the Owen Sound Attack in Plymouth. Tom Wilson led the way for the Whalers with two goals and two assists in the win. Ryan Hartman set up four goals in the win. Cody Payne, Michael Whaley, Garrett Meurs, Vincent Trocheck and Gianluca Curcuruto also scored for Plymouth. Zach Nastasiuk, Kyle Hope and Cameron Brace scored for Owen Sound.
In Peterborough, Andrew D'Agostini stopped 40 shots as the Peterborough Petes beat the Soo Greyhounds 3-2. Nick Czinder, Cody Thompson and Brett Findlay scored for the Petes. Nick Cousins and Ryan Sproul had a goal and an assist each for the Greyhounds.
In Saginaw, Garret Ross and Eric Locke had a goal and three assists each as the Saginaw Spirit beat the Barrie Colts 5-3. Jimmy Lodge added a goal and two assists for Saginaw. Spirit goaltender Jake Paterson stopped 37 shots. Justin Kea and Dalton Young also scored for Saginaw. Tyson Fawcett, Anthony Camara and Mark Scheifele scored for Barrie in the loss.
In Ottawa, Sean Monahan had three goals and an assist as the Ottawa 67's beat the Windsor Spitfires 8-5 in a game that was postponed from Friday night. Brett Gustavsen, Brendan Bell and Joseph Blandisi each added a goal and two assists for Ottawa. Dante Salituro had a goal and an assist. Daniel Walsh also scored for the 67's. Alexander Khokhlachev and Kerby Rychel had a goal and two assists each for the Spitfires. Josh Ho-Sang and Remy Giftopoulos added a goal and an assist each. Brady Vail also scored for Windsor.
In St. Catharines, Scott Laughton had a goal and two assists as the Oshawa Generals beat the Niagara IceDogs 4-2. Tyler Biggs added a pair of goals in the win. Scott Sabourin had a goal and an assist for Oshawa. Brendan Perlini and Ryan Strome scored for Niagara.
In Belleville, Malcolm Subban stopped 38 shots as the Belleville Bulls beat the Erie Otters 4-1. Tyler Graovac scored twice for the Bulls. Brendan Gaunce and Joseph Cramarossa added two assists each in the win. Jordan Subban and Alan Quine also scored for Belleville. Heyden Hodgson scored the lone goal for Erie.
In Sudbury, Charlie Dodero scored the shootout winner as the Sudbury Wolves beat the Mississauga Steelheads 3-2. Jacob Harris and Mathew Campagna scored in regulation for the Wolves. Alex Cord and Andrew Goldberg scored for Mississauga.
For details from Saturday's Greyhounds game at Peterborough, click here.