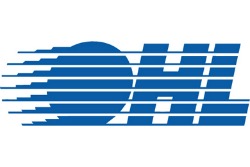 Sault Ste. Marie native Adam McPhail has signed with the Saginaw Spirit.
McPhail was a ninth round pick of the Spirit in the 2013 OHL Priority Selection.
McPhail spent the 2013-14 season with the Waterloo Wolves major midget team after being drafted out of the Soo Thunder minor midgets a season earlier.
In his draft year with the Thunder during the 2012-13 season, the now-17-year-old forward had 46 goals in 38 games.
During the 2013-14 season in Waterloo, McPhail had 13 goals and 33 points in 25 games.
****
RESHUFFLING IN SARNIA
The Sarnia Sting announced this week that Nick Sinclair is the organization's new general manager.
The former director of player personnel and head scout takes over for former GM Jacques Beaulieu.
Sinclair was introduced as the new GM in a press conference on Thursday in which the team also announced that Bill Abercrombie has been named the new president of the Sting. It marks the first time in team history that the president wasn't somebody from the ownership group.
****
NEW ASSISTANT COACH IN ERIE
After Chris Hartsburg left the organization to take the position of head coach with the Lincoln Stars of the United States Hockey League, the Erie Otters have announced that former NHL defenceman Jay McKee has been hired by the team as their new assistant coach.
A 13-year NHL veteran, McKee was a member of the Niagara Falls Thunder team that moved to Erie prior to the 1996-97 season. McKee played in the pre-season for the Otters that season before earning a spot with the NHL's Buffalo Sabres.
McKee will be the Otters defence and penalty-killing coach.
****
BYRNE TO NHL
The Ottawa Citizen has reported that Ottawa 67's GM Chris Byrne is taking a scouting job with the NHL's Los Angeles Kings.
Byrne's move comes a month after he stepped down as the coach of the 67's. At the time, it was announced that Byrne was stepping down as coach to concentrate solely on the GM duties.