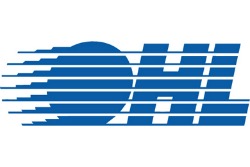 A former pick of the Soo Greyhounds is heading to a tryout in the Quebec Major Junior Hockey League.
Former Soo Greyhounds draft pick Jack VanBoekel will be attending the training camp of the QMJHL's Saint John Sea Dogs in August as a free agent.
The 18-year-old blueliner spent the 2013-14 season with the Strathroy Rockets where he had a goal and 11 points along with 139 penalty minutes in 39 games.
"Jack brings a physical presence to our defence, and his 340-plus penalty minutes over the past two years are an indication of how he plays the game," General Manager Darrell Young said in a release. "We wanted to address our overall team toughness, and whether Jack plays defence or left wing remains to be seen."
"He is a competitive kid who has been training hard since March to make our team. He skates well for a big man and he has pretty good hockey sense. He knows his role and what he has to do to be successful."
Van Boekel was selected in the 15 round of the 2012 OHL Priority Selection by the Greyhounds.
****
TOLCHINSKY NOT AT HURRICANES CAMP
Greyhounds forward Sergey Tolchinsky created some buzz as the Carolina Hurricanes announced the roster for their summer development camp, which opens on July 21.
Tolchinsky's name wasn't among the list of prospects attending the camp, leading to questions why.
Hurricanes General Manager Ron Francis cleared things up in a story on the Hurricanes official website.
Francis said Tolchinsky would part of a camp for candidates for the Russian World Junior team.
"If he came here, he would miss some of that," Francis said. "And, there's a new [Russian] coach, so we let him go there."
****
SAGINAW FIRST ROUNDER NOT REPORTING
The Saginaw Spirit have received word that first round pick Tye Felhaber will not be in attendance when the team opens training camp in late August.
According to MLive.com, Felhaber has informed the Spirit that he doesn't plan to report due to the distance Saginaw is from his Ottawa-area home.
"Honestly, I can't tell you what the problem is. They haven't really said other than the distance," Saginaw General Manager Jim Paliafito told Mlive.
Felhaber was selected 10th overall by the Spirit.
The Spirit have the option of declaring him a defected player should he not attend camp. In that case, the Spirit have the opportunity to trade him for draft picks prior to Sept. 15 and they will be granted an additional first round pick in the 2015 draft.
****
VIGILANTE RETURNS
The Plymouth Whalers have looked to a former player to fill a vacant spot on their coaching staff.
The team has hired former Whalers forward John Vigilante as an assistant coach.
Vigilante takes the job after Whalers Associate Coach Joe Stefan was promoted to assistant general manager. Vigilante had initially been named the head coach of the Compuware major midget team in April.