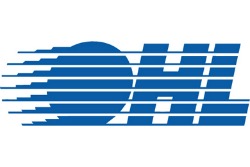 The Soo Greyhounds announced details for their 2013 training camp on Wednesday.
Training camp kicks off with registration on Aug. 28 and on-ice testing. Registration opens at 11:30 a.m. While the on-ice testing begins at 2:30 p.m.
Players will be divided into four teams for the opening three days of camp with scrimmages scheduled for Thursday and Friday. Friday will see the first set of cuts made heading into Saturday's annual Luke Williams Red & White game which sees puck drop at 7:07 p.m.
The final set of cuts will be made following the game.
The Greyhounds kick off their exhibition schedule on with a home-and-home set with Saginaw. The Greyhounds are in Saginaw on Sept. 6 before hosting Saginaw the following night.
The OHL regular season opens on Sept. 19 with four games on the schedule. The Greyhounds open the regular season the following night when they are in Sudbury to take on the Wolves wth their home opener scheduled for Sept. 21, also against Sudbury..
****
RANGERS SIGN MACINNIS
The Kitchener Rangers officially announced on Wednesday that they have signed centre Ryan MacInnis.
MacInnis spent last season with the US National Team Development Under-17 program and is the son of hall of fame defenceman Al MacInnis.
The signing had been rumoured for much of the summer before being made official on Wednesday.
****
TEAM ONTARIO CAMP OPENS
The Soo Greyhounds have four prospects vying for a spot on Team Ontario for the World Under-17 Hockey Challenge in Cape Breton, NS in December.
Among the invites are Greyhound prospects Blake Speers, Colton White, Zachary Senyshyn and Jake Behse. All four are attending the five-day camp which opened up Wednesday in Oshawa.
Of the 69 players in camp, 68 are OHL draft picks.