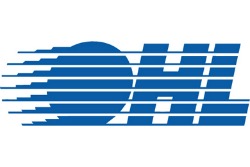 It was a weekend of firsts around the Ontario Hockey League.
The weekend saw five players pick up their first OHL goals, including three members of the Sarnia Sting.
On Saturday night, Matteo Ciccarelli and Nathan Mater each picked up their first career goals in a 7-4 Sting loss in Peterborough.
Also on Saturday night, Ryan Heeps of the Owen Sound Attack picked up his first OHL marker. The third-period goal was the game-winner in a 2-1 Owen Sound win over the Kitchener Rangers. The goal came with just over five minutes left in regulation time.
On Sunday afternoon, sophomore defenceman Tyler Ganly of the Sault Ste. Marie Greyhounds picked up his first OHL goal in a Greyhounds 4-2 win over Owen Sound. Ganly's second period goal was the eventual game winner.
Also on Sunday, Sarnia rookie forward Ryan Vendramin picked up his first goal in a 5-2 Sting loss to the Oshawa Generals in Oshawa.
OTTERS STREAK ENDS: The Erie Otters suffered their first regulation loss on home ice at the Erie Insurance Arena over the weekend.
The Otters dropped a 1-0 decision to the Guelph Storm on Saturday night. The loss drops their home-ice record to 22-1-1-0.
Justin Nichols stopped 25 shots for the shutout for the Storm while Ryan Horvat scored the lone goal of the game in the second period.
Otters goaltender Oscar Dansk stopped 18 shots in the loss.
The Otters hold the OHL's best record on home ice ahead of the Storm (20-2-0-1) and Soo Greyhounds (19-2-0-2).
TERRORIZING GOALTENDERS: Erie Otters forward Dane Fox became the first player in the OHL to hit the 50-goal plateau when he potted three goals in a win over the Windsor Spitfires on Jan. 12. He's been held without a goal for the Otters last two games but holds a 15-goal lead over Sudbury's Nathan Pancel in the goal-scoring race.
HOT STREAK: Kingston Frontenacs forward Sam Bennett has points in 24-straight games, the longest in the OHL this season. Bennett's streak started on Nov. 8 and the veteran forward has 16 goals and 28 assists in the streak.
The streak tops the one put together by Guelph Storm Brock McGinn to start the season. McGinn had points in 23-straight games to start the season with the Storm.
Sarnia's Nikolay Goldobin also had a point streak of over 20 games as the veteran forward had his streak snapped on Jan. 17 against the Soo Greyhounds after 22 games.