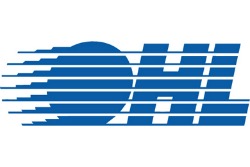 The Ontario Hockey League championship kicks off on Thursday night in Guelph as the Guelph Storm host the North Bay Battalion.
The series will have a connection to Sault Ste. Marie on both sides as the series opens up.
On the North Bay side, Sault native Mike Amadio has four goals and eight points in 17 playoff games with the Battalion.
Battalion coach Stan Butler has spoken highly of Amadio, who has centred North Bay's second line and seen power play time as well throughout the season.
For Guelph, former Soo Greyhounds netminder Justin Nichols has been the Storm starter throughout the playoffs. The 5-foot-10, sophomore goaltender is 12-3 with a 2.65 goals against average and 0.921 save percentage in the playoffs after a 35-win regular season.
"I don't care if he's two-feet tall of six-foot-eight, if he stops the puck, that's the kind of style I like," said Guelph coach Scott Walker. "(Nichols) has been really good for us. He's bounced back from below-average games. He's done a heck of a job."
Also, Storm sophomore forward Robby Fabbri has family in Sault Ste. Marie while his parents are from Sault Ste. Marie.
Guelph won both meetings between the two clubs during the regular season. The Storm beat North Bay 7-2 at the Sleeman Centre in Guelph on Oct. 25. Steven Trojanovic had two goals and two assists for the Storm in the game.
On Feb. 27 in North Bay, Zack Mitchell scored the game winner as the Storm picked up a 5-4 win in the second of just two meetings between the two teams.
The Battalion are coming off a four-game sweep of the Oshawa Generals in which they picked up a pair of one-goal wins as well as a 5-3 win in game three where they scored an empty net goal in the final minute.
"Even though we won in four games, it could have gone either way," said Butler.
In the Western Conference final, Guelph beat the Erie Otters in five games with relative ease. After a one-goal win in game one, the Storm outscored the Otters by a 21-8 margin in the final four games of the series, which included a 5-2 loss in game four.
"We had our work cut out for us but it's been a lot of fun," said Walker. "The players here deserve a lot of credit for sticking with it and working hard at this time of year. It doesn't matter who you're player or who you're facing next, everybody earns it."
The series winner will advance to the MasterCard Memorial Cup in London, Ont. which kicks off on May 16.
****
FULL SCHEDULE
Game 1 – May 1 in Guelph (7 p.m.)
Game 2 – May 2 in Guelph (7 p.m.)
Game 3 – May 6 in North Bay (7 p.m.)
Game 4 – May 7 in North Bay (7 p.m.)
Game 5 – May 9 in Guelph (7 p.m.)
Game 6 – May 11 in North Bay (2 p.m.)
Game 7 – May 12 in Guelph (7 p.m.)