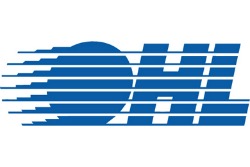 Beginning at 9 a.m. on Saturday morning, the Ontario Hockey League will hold its annual priority selection where roughly 300 players will be selected by the OHL's 20 teams.
The draft will kick off when the Ottawa 67's announce Elgin-Middlesex Chiefs centre Travis Konecny as the first overall pick shortly after 9 a.m. The 67's announced plans to select Konecny with the top pick in a press conference on Friday afternoon.
The selection of Konecny with the top pick also marks something new for the OHL Priority Selection as well. The 2013 draft will mark the first time a player has been granted exceptional status and not selected with the first pick.
Compuware defenceman Sean Day was granted exception status and could slide to as far as Mississauga with the fourth pick. With the second pick, the Erie Otters are reportedly interested in Toronto Marlboros forward Dylan Strome. Strome is the younger brother of Ryan Strome, who is currently a highly-touted prospect in the New York Islanders organization and member of the Niagara IceDogs.
The Peterborough Petes are reportedly interested in taking Oakville Ranger Matthew Spencer.
Locally, the Soo Greyhounds have 17 picks in the 15-round draft. The Greyhounds first selection will be the 11th pick. The Greyhounds have seven picks through the first six rounds.
The Greyhounds have interest in Soo Thunder forward Blake Speers. Speers is seen by many as mid-first round pick with plenty of interest from around the league.
A number of his teammates with the Thunder are expected to be selected in the draft as well.
First Round Order
Ottawa
Erie
Peterborough
Mississauga
Kingston
Niagara
Sudbury
Saginaw
Sarnia
North Bay (Brampton)
Sault Ste. Marie
Guelph
Kitchener
Oshawa
Barrie
Plymouth
Owen Sound
Belleville
London
The Windsor Spitfires are the lone team without a pick in the first round. The Spitfires lost the pick after sanctions brought down by the Ontario Hockey League for recruiting violations.
Check back with SooToday.com throughout the day on Saturday for updates during the draft.