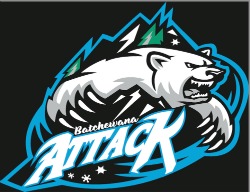 When the hockey season opens in September there will be another junior level team in the Sault Ste. Marie area.
The newly-formed Canadian International Hockey League announced on Saturday that a team has been granted to investors who will back a team that will play out of the Rankin Arena called the Batchewana Attack.
The team is the seventh entry in the league, which will begin play in September.
"The Attack ownership group is very strong, led by David Maciuk, who I know will leave no ice pad unturned to find the best native and non-native student athlete hockey players throughout North America to provide a very competitive and exciting team for the area to take pride in," said CIHL President and Founder Tim Clayden.
The team joins the Espanola Rivermen, formerly of the Northern Ontario Junior Hockey League, the St. Charles Spirit, Central Ontario HTI Stars, Colborne Cramahe Hawks, Milton Battle Arts Cobras and Collingwood Ice.